Kid's playroom and organized – both seem to be contradictory words, we know. But what if we tell you that we have come up with some really cool and creative playroom organization ideas? You'll probably think we have gone too far with this but trust us, it is possible indeed. We do understand that there is nothing more fun than to watch your kids getting imaginative and creative with their toys and playroom but at the same time, it is equally important to keep the place clean and decluttered for their sake.
Whether you have a whole room dedicated as a play area or have a corner, we have every hack that can help you make the place feel more clean and safe for your children. Toy room storage ideas are in fact nothing but a creative way to use your extra space while also keeping room for your regular chores.
Check out our top picks for stylish playroom toy storage ideas to keep the clutter at bay.
1. Bins & Baskets
When having small kids, it is challenging to keep the place put together but adding bins and baskets can make your work easier. Place the toys strategically according to their categories into bins and baskets and you won't have to go through the trouble of sorting soft toys, cars, or pretend food. Go a step forward and label the bins used to save you time if at all you have to sort things out yourself.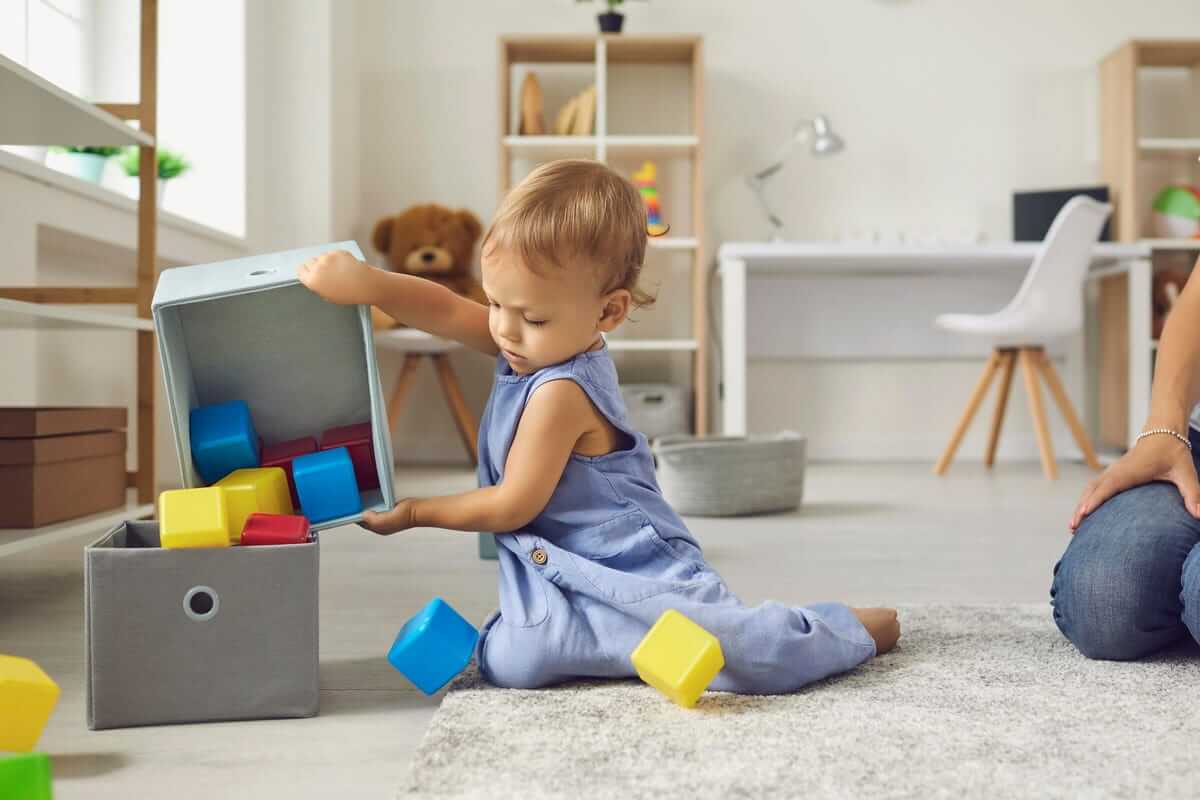 2. Maximize wall storage space
You have to maximize the wall storage space in order to get the most out of your playroom. Utilize the full vertical potential by hanging shelves or adding floor-to-ceiling built-in fitted cupboards. This is one of the best options to go for when working with a smaller space. Go for smaller cabinets to store smaller supplies like colors, chalk, cups, clipboards, markers, etc.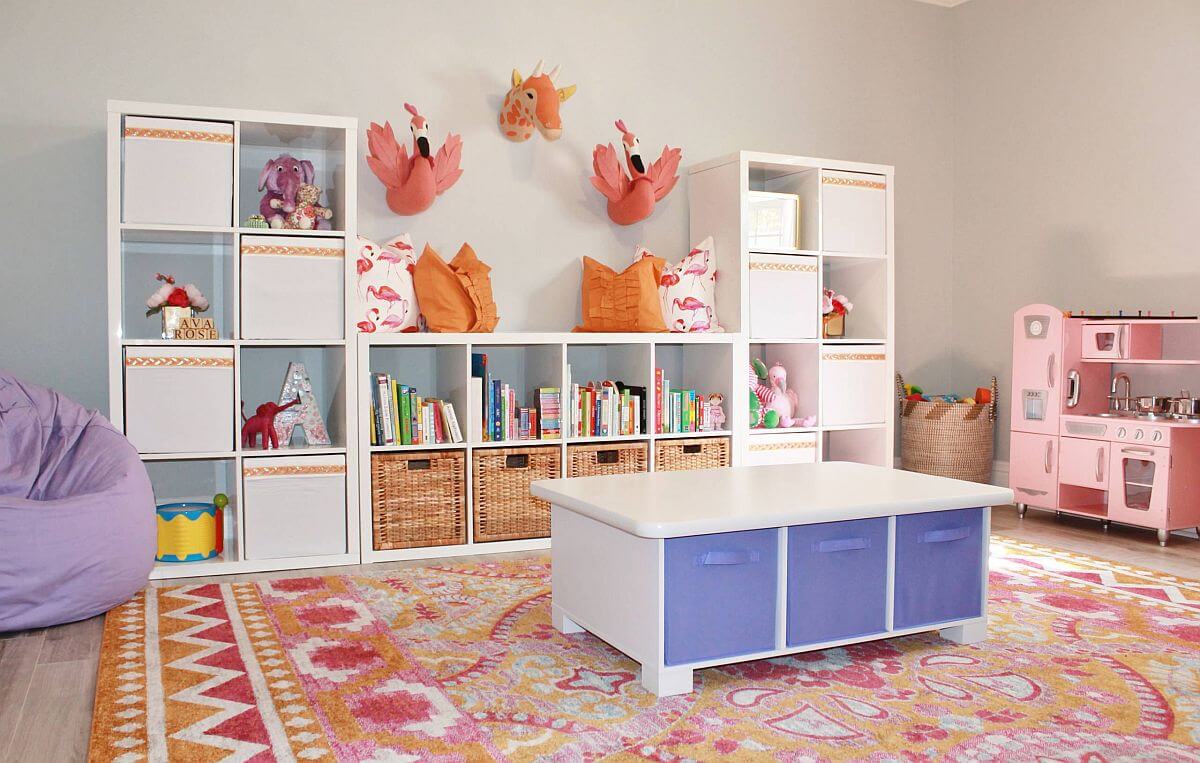 3. Repurpose existing furniture
Looking for playroom storage ideas and not considering repurposing existing furniture? You don't always have to go out and spend some extra bucks on furniture or storage in order to have a perfect playroom. Repurposing your existing furniture creatively can save you a lot of space and money. You can repurpose an old closet to create open or closed storage by simply adding baskets to keep everything in place and organized.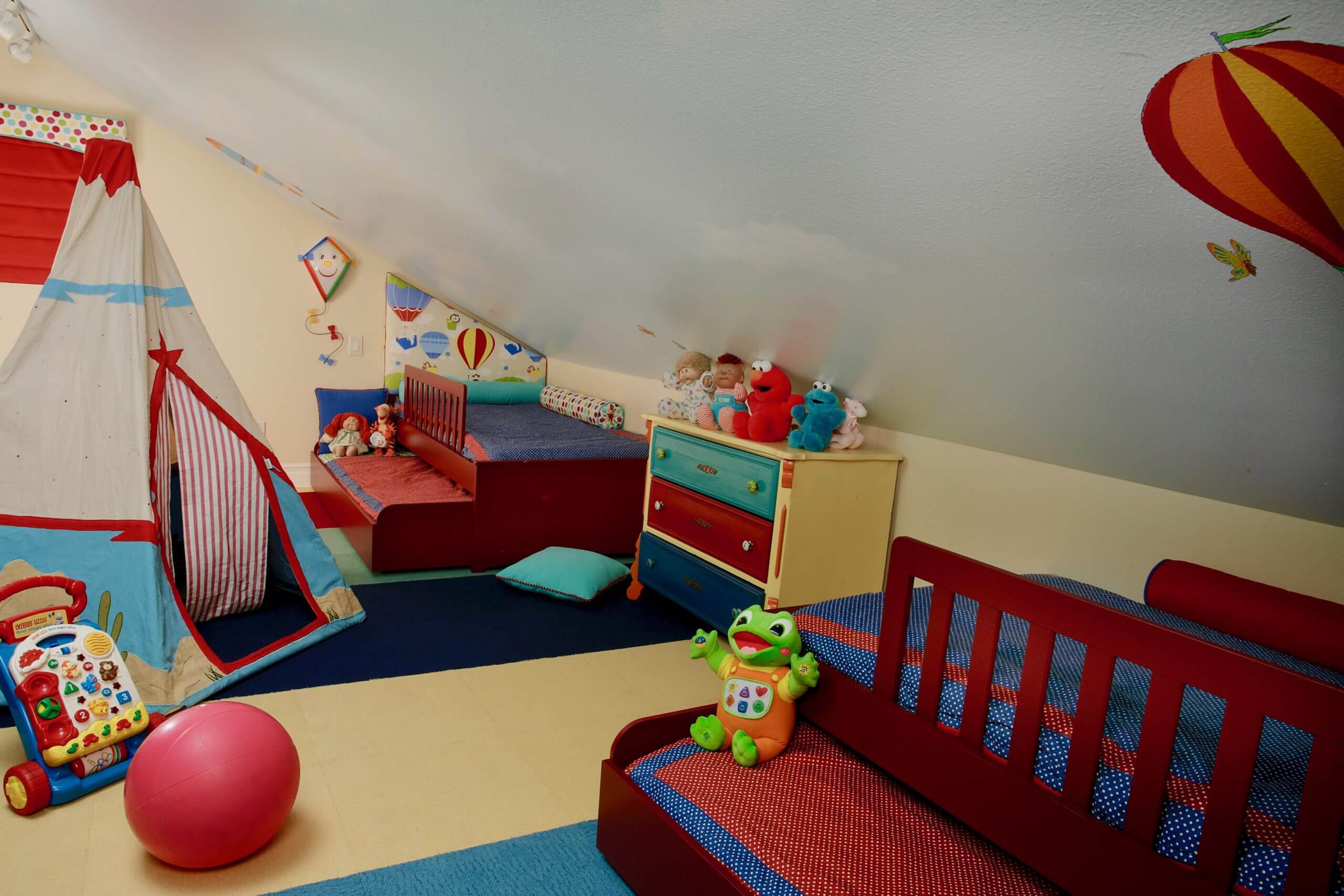 4. Consider multipurpose furniture
If you are short of storage space for a kids' playroom, you may consider investing in multipurpose furniture such as ones with storage. Beds with under-the-bed storage and desks serving both storage and working purpose may be a smart way to de-clutter the place while also sparing plenty of space for playing.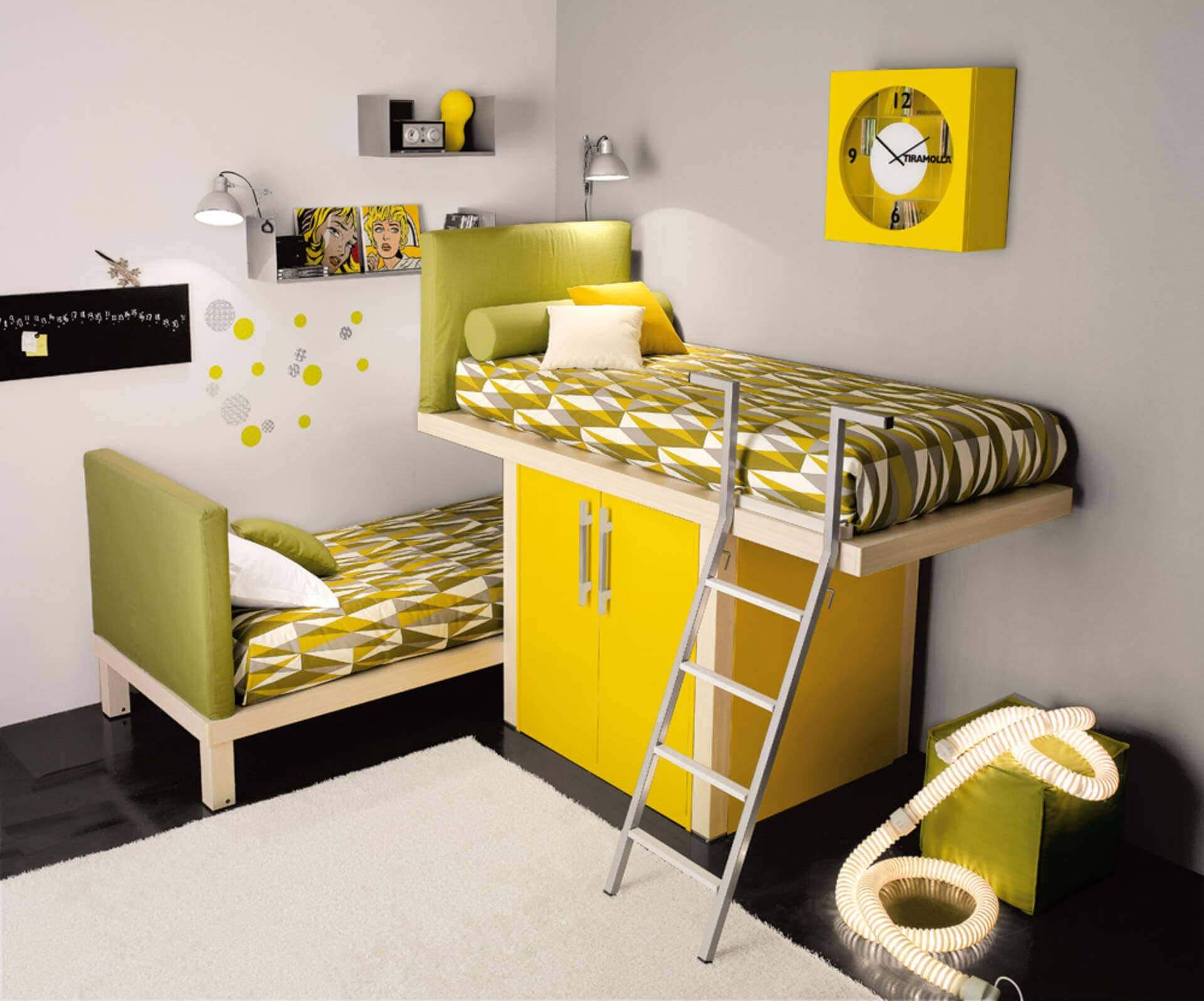 5. Art gallery
Want to appreciate the artists in your child while also being creative with the storage? We have an amazing idea. You can set up a customized display area for arts and crafts done by the kids on the wall or above their desks. This way you can easily show off their talent and also save some storage space to get the most out of the playroom.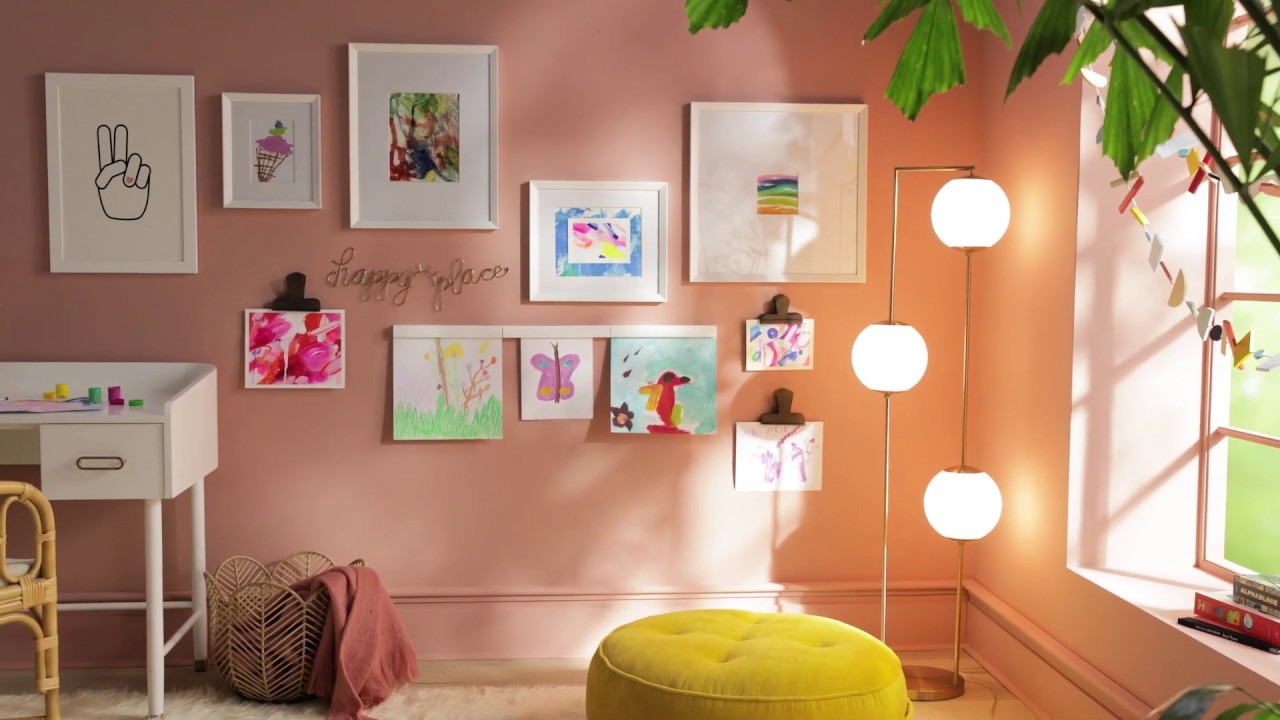 6. Use trays
Sometimes it is important to make things easily accessible by the kids to keep the place organized at all times. While adding bins & baskets can save you a lot of time and space, some small things still need special attention such as craft papers and craft materials. These things can be easily stored in trays to keep everything organized, and accessible, and to also reduce wastage.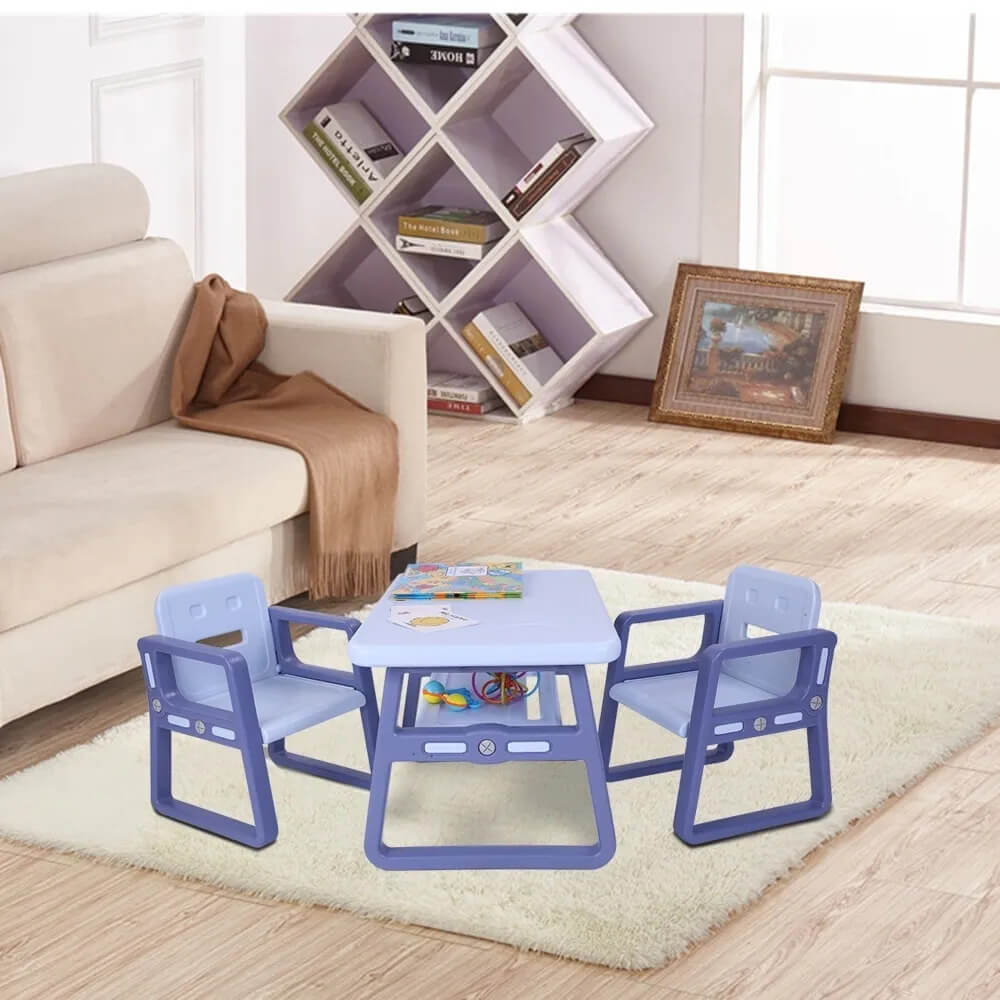 7. A nook for books
Books are man's best friend, we all know. But do you want your child to spend some quality time with this "Friend"? Create a reading nook for the children by decking out a space with open shelving. You can organize these shelves by arranging similar colored books altogether or by arranging them in alphabetical order. This way you won't have to waste time finding or organizing them whenever needed.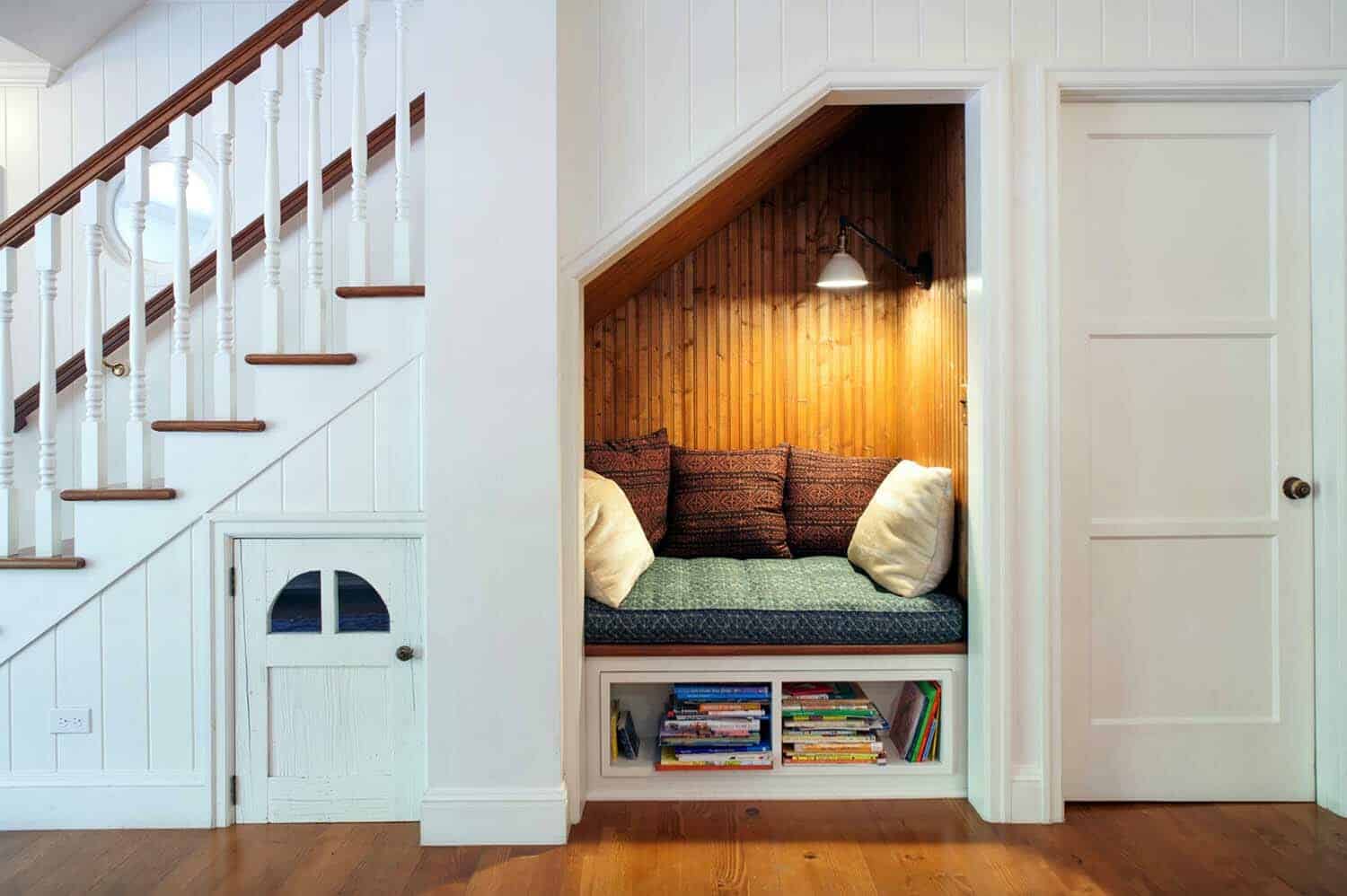 8. Add built-ins
Built-ins are a great space saver while also giving so much room to keep things always organized and in order. You can use built-in shelves in almost every piece of furniture you own whether it is a bed, dressing, desk, or bench. Add a built-in shelf and you are good to go. This way you can also train your kids to keep their belongings in their dedicated space to maintain harmony among them.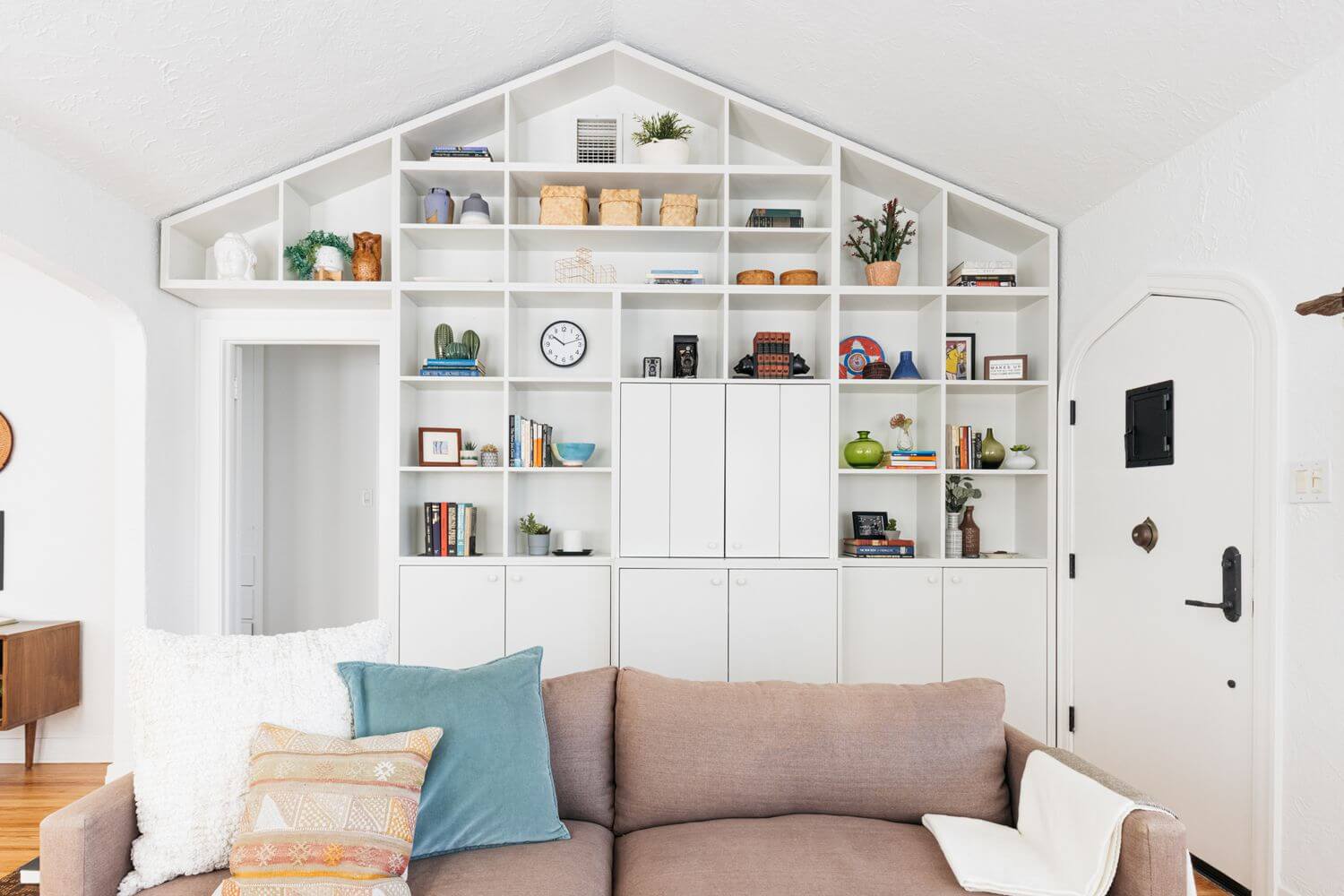 9. Play with armories
Armories can be more than just a place to store things. You can go all creative with armory design and create giant shapes to differentiate items in the playroom. For example, you can go for house-shaped, animal-shaped, or any geometrically shaped armory to make it multifunctional. These can also be used by grownups for additional storage.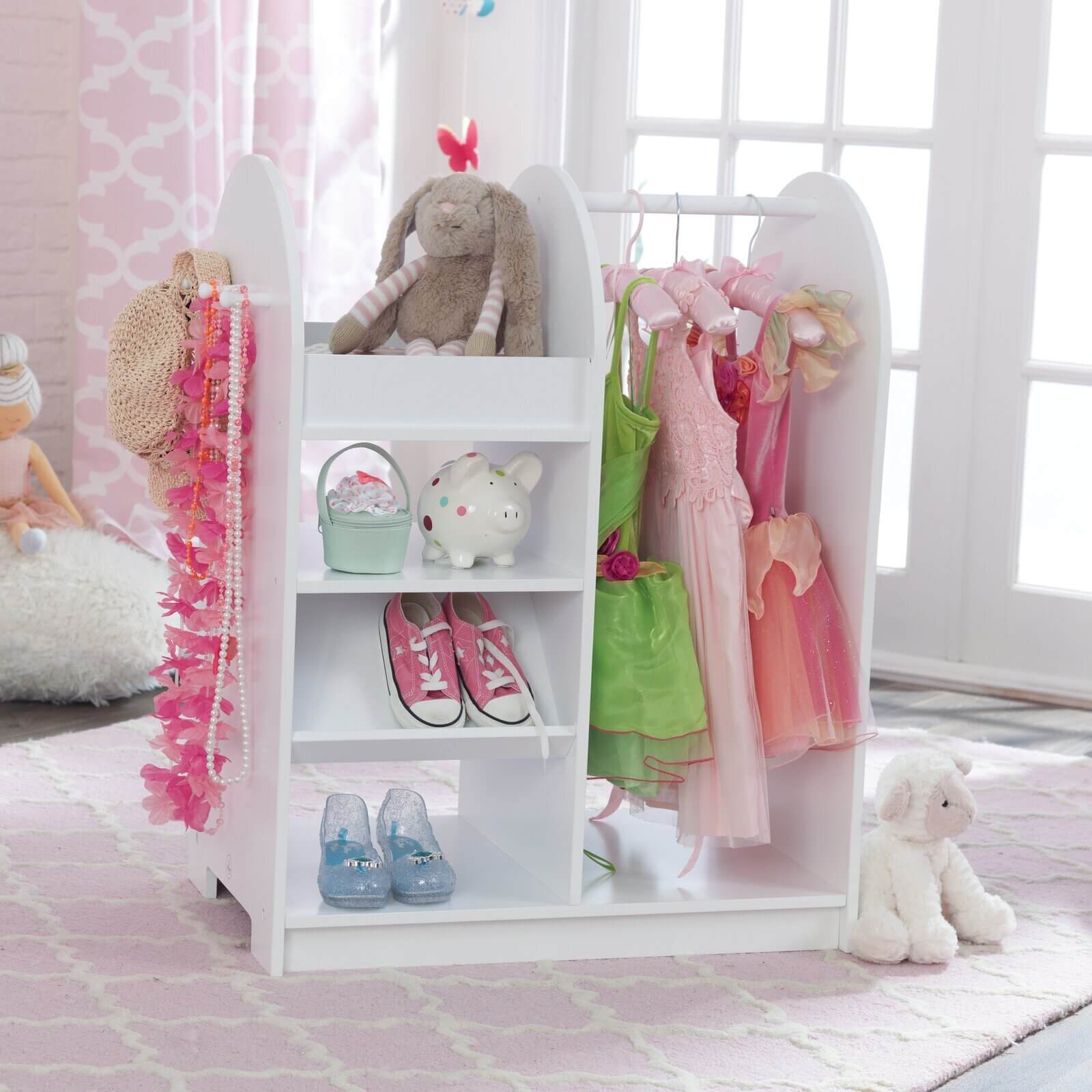 10. Go minimalist
One thing you need to consider while planning a playroom storage area is to get it minimal and dynamic. The fixtures should be minimal, simple, and capable of growing with your children. Use design wisely that can be repurposed when the kids grow old and also once they move out. This way you can save some bucks and won't have to invest more in fixtures.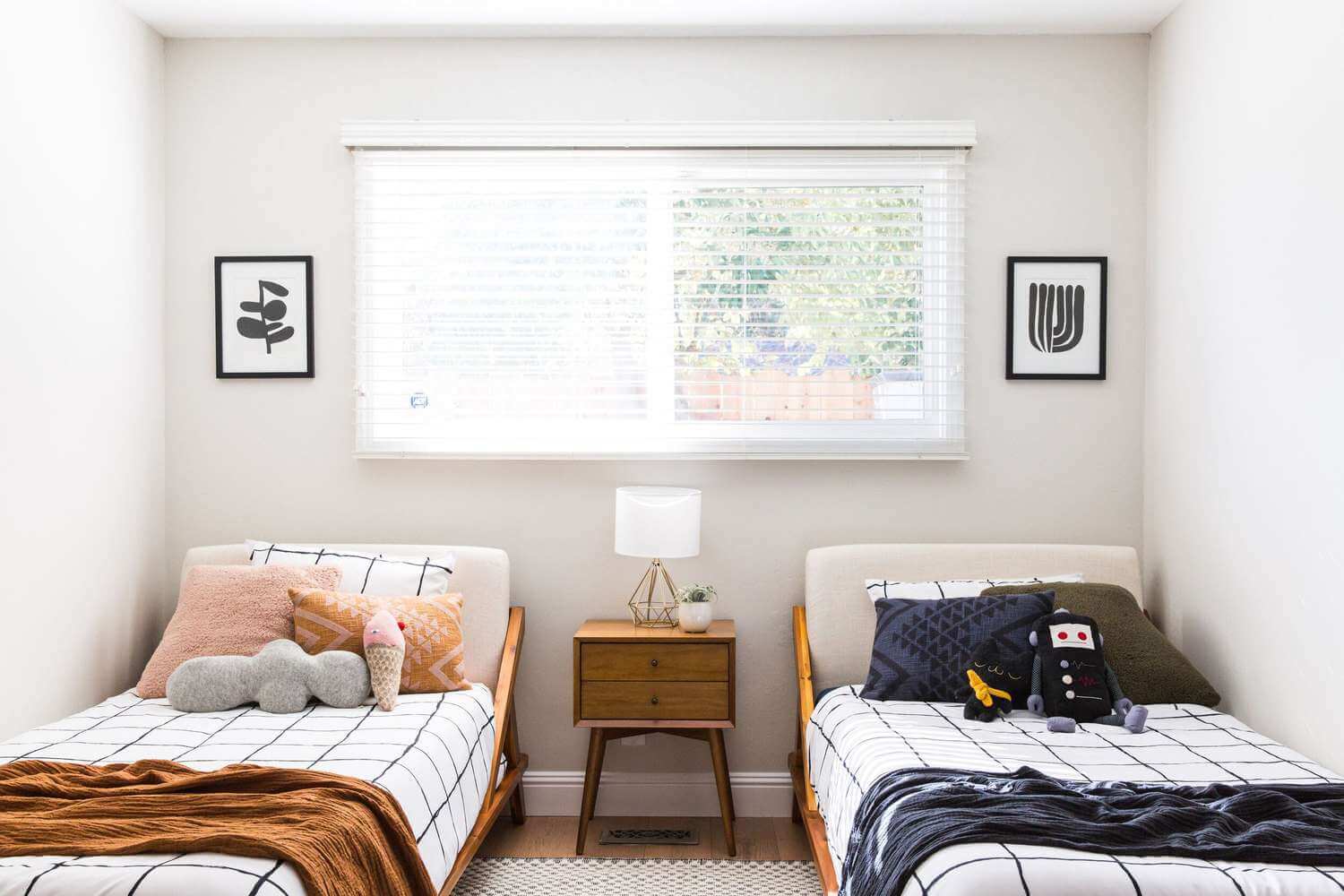 11. Create zones
Creating different zones can help you keep the place organized while also creating a personalized place for your kids to design by themselves. You can create different zones for reading, crafting, drawing, playing, and having some fun. This way the whole place won't get messy all the time and only the concerned areas will be used.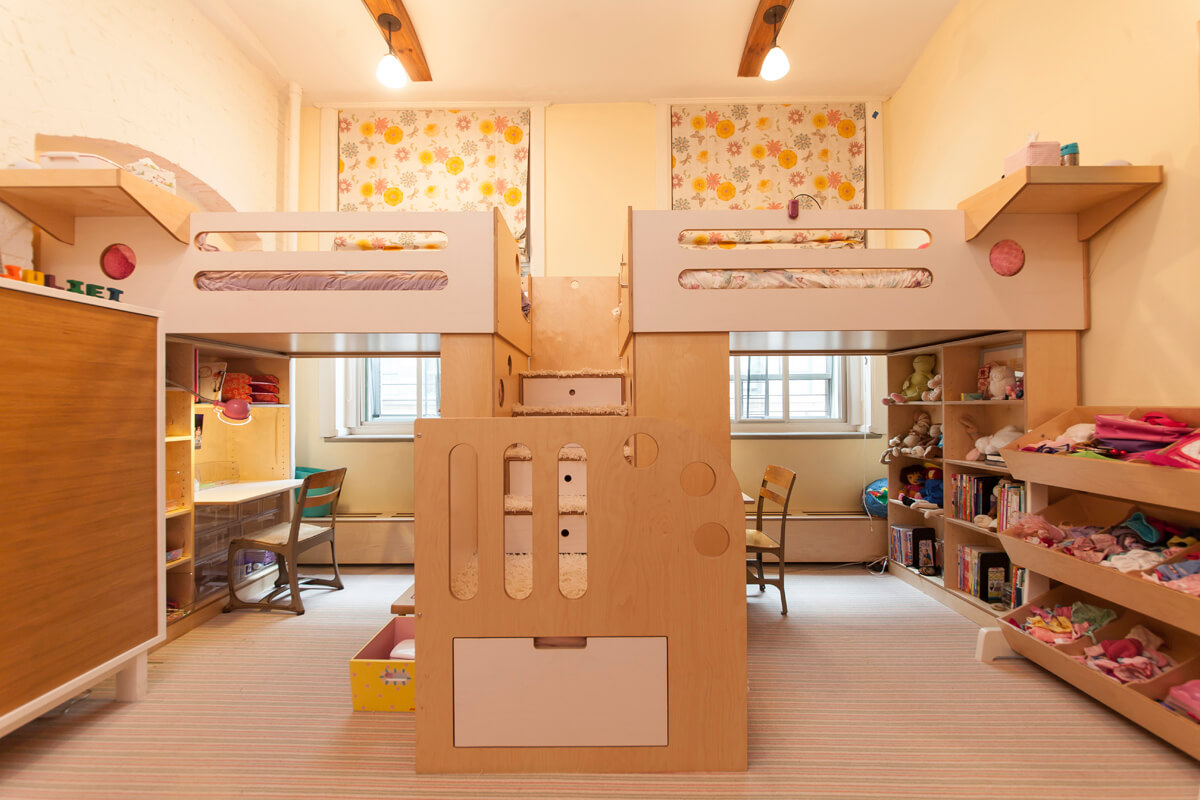 12. Use pegboards
Pegboards are easy additions to your playroom while your kids are not old enough to reach their craft supplies. Organize your supplies into different rods, bins, baskets, and pegs and attach them to the pegboard. Pegboards are so much more than just hardware or craft stores. You can decorate it the way you like and can also store some of your household items in storage boxes.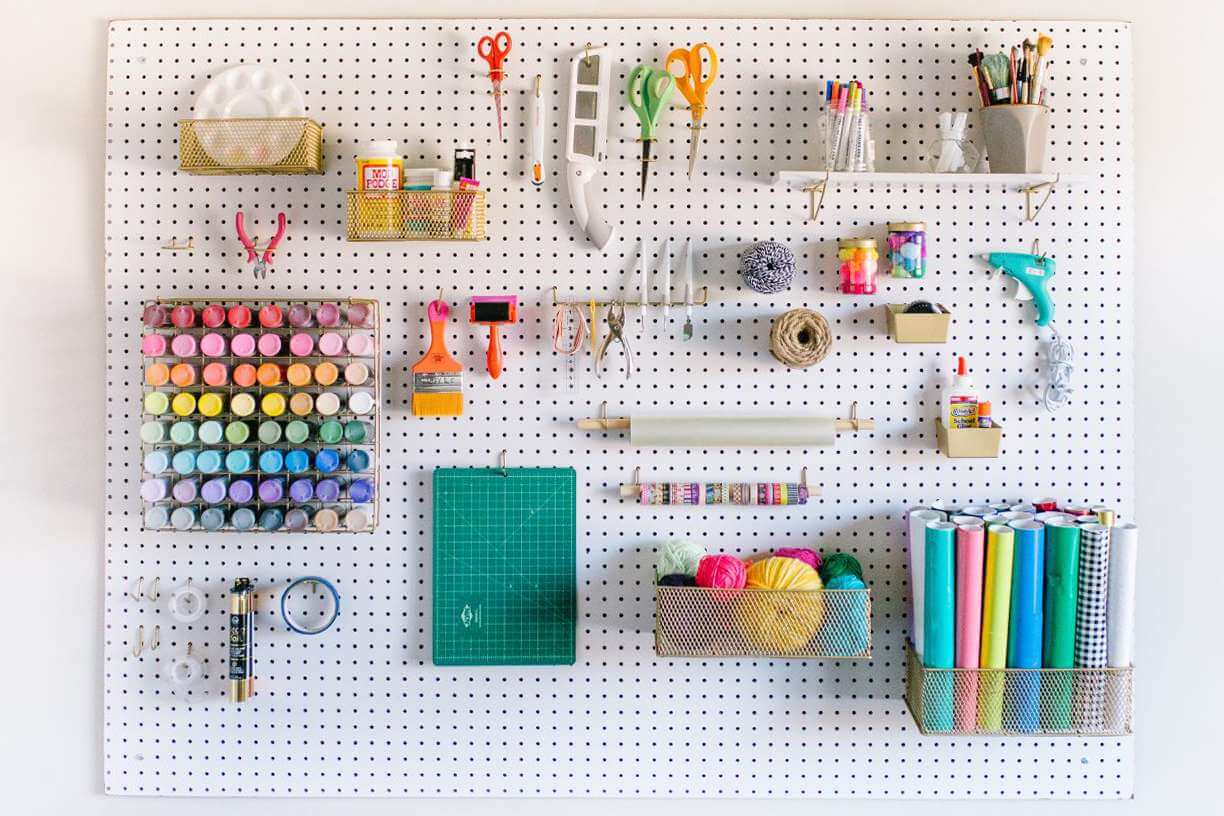 13. Use stuffed toys as décor
Instead of using décor items to elevate the look of the playroom, use the colorful toys as the décor by adding an open shelving unit. This way the room will look colorful and you won't have to make an additional effort to select décor items for the place. Plus, great space saving for storage. What else do you need?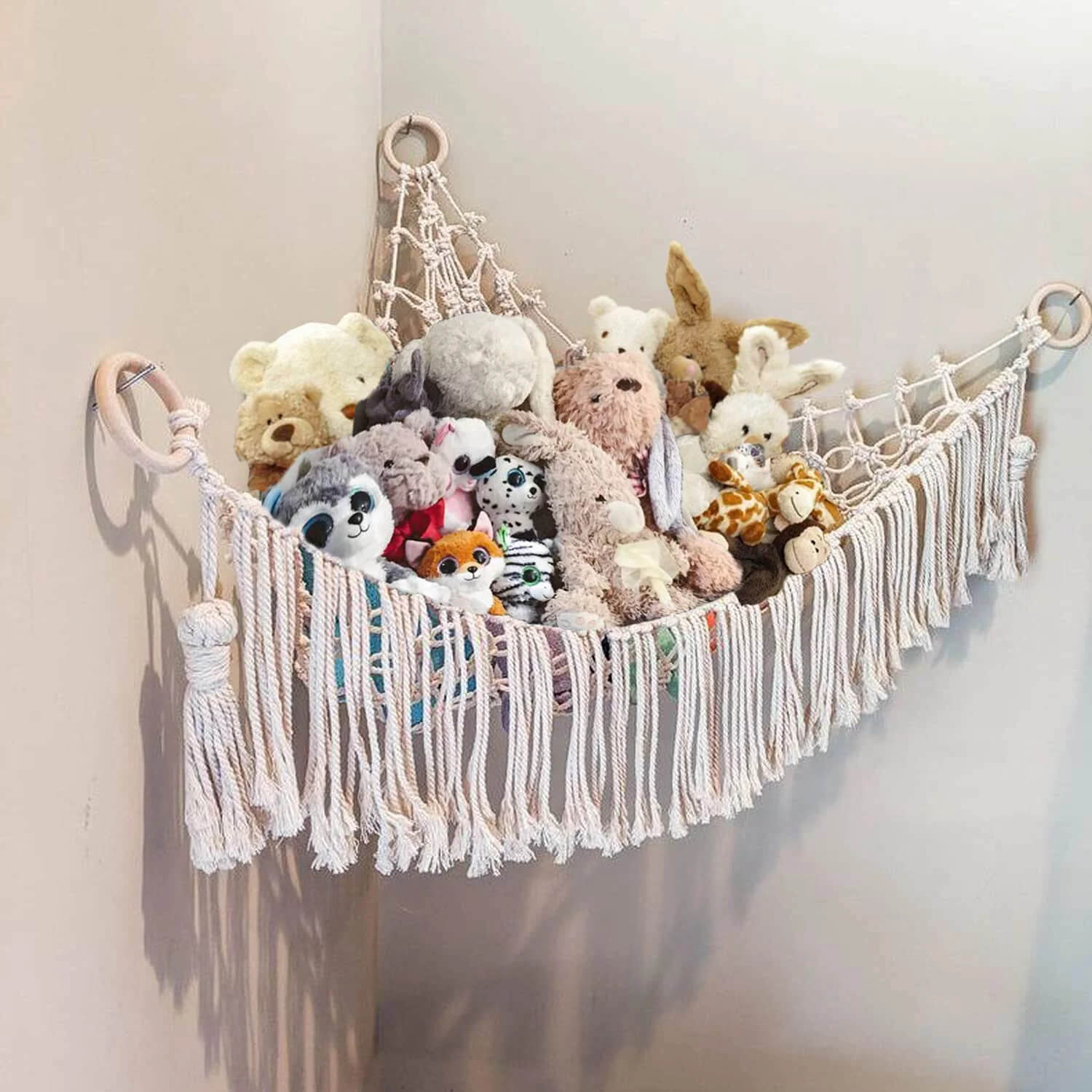 14. Create a play table
Want to reuse your old coffee table for décor? One of the best ways is to transform it into a play table with built-in storage. Kids can easily use this table for playing and also store toys underneath. You can decorate the tabletop as per your kids' needs such as building a runway for their favorite airplane, a track for their racing cars, and much more. This will help you get the most out of the unused things and also as storage.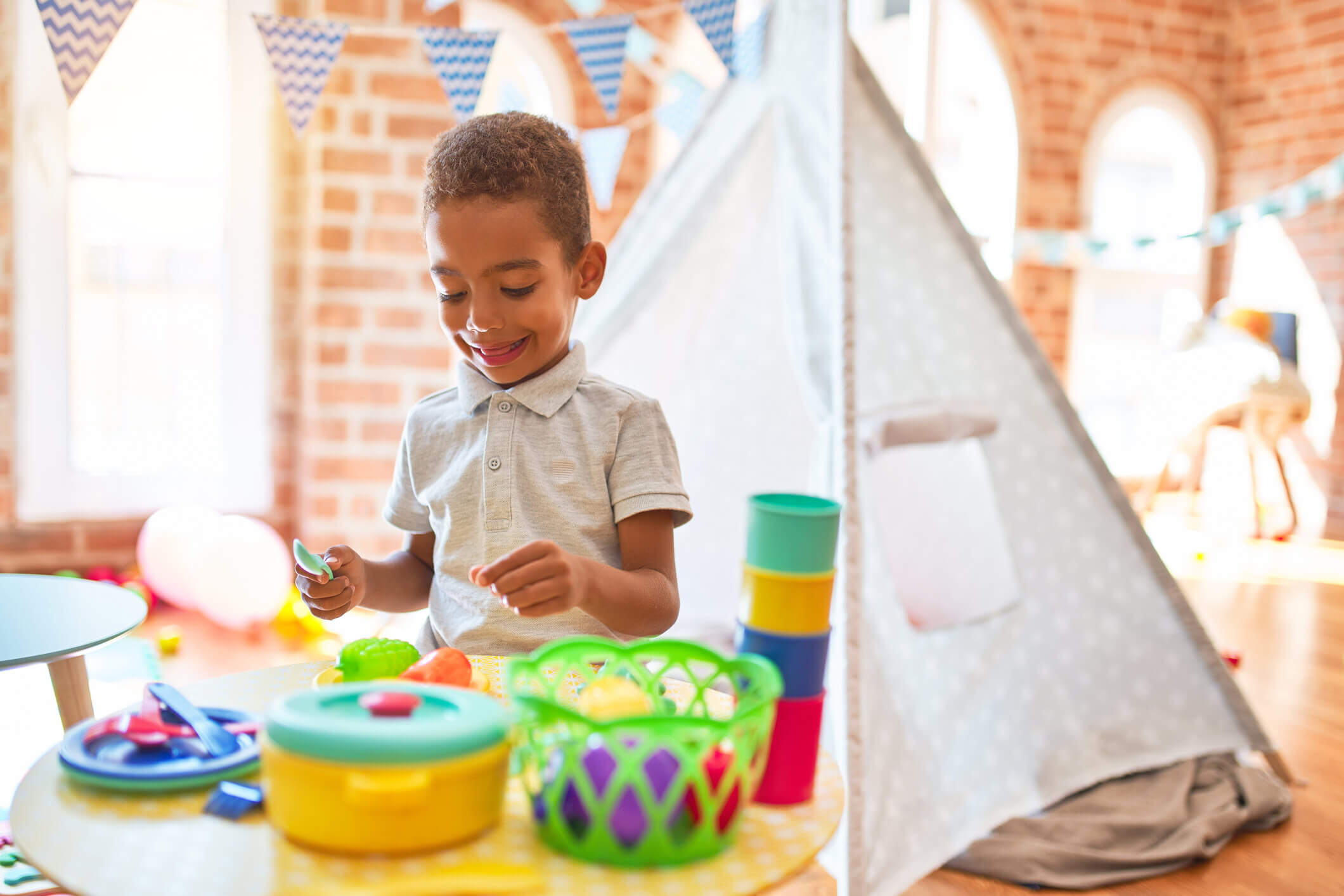 The best advantage here is that the toys won't leave the specific area helping you keep the other portions of the home tidy at all times.
Quick Tips
Apart from these creative ideas to have a clutter-free playroom, we also have some useful, quick, and easy playroom storage ideas to save you some time.
Designate a personalized area for siblings and make them in charge of keeping their space clean and organized.  

While designing a room, use cleanable and wipeable materials. Dedicate a wall and use chalkboard paint and let your child be free and creative.

Integrate storage with furniture and use the fixtures at their full capacity.

Incorporate structures like tents or forts to make the room more fun and interesting.

Get creative with the corners as it is challenging to utilize the corners without any fuzz.

If you are working with a lesser area, try to keep the premium floor space as free as possible and make the most out of the vertical space.

Instead of burdening the room by decking up with toys, try rotating toys to always keep the place tidy and spacious.

Keep the rooms entertaining on an ongoing basis to help your kids get all creative and fun.
Use the playroom storage idea from some of our favorites and transform your place into a functional and useful one. You can use these ideas to make the place feel tidy, bright, and spacious while also storing things behind closed doors. Children's playrooms should be all things fun and quirky. No doubt it should be organized and well maintained but don't focus too much on organizing that your kids don't feel at home.