Bathrooms are your personal space where you spend significant time to get relaxation. The atmosphere and furnishings of the bathrooms should be soothing. When you have small bathrooms, it is difficult for you to decorate them extravagantly. However, not every bathroom needs luxurious accessories and fixtures. You can convert your small bathroom into a private sanctuary by following small bathroom decor ideas.
Ideas that prove your bathroom to be a heavenly place to spend leisure time and relax are not easy to find. As you will find every blog and article filled with luxurious decor items and bathroom accessories, it will be overwhelming to find small bathroom designs that you can convert easily and that do not affect your budget too.
Not to worry anymore. We have got you covered with the most amazing yet simple small bathroom ideas that will awe you. You don't have to collect expensive accessories and furnishings for your bathroom decor. Think out of the box, opt for minimalism and you are good to go. Let's check out seven small bathroom design ideas.
How To Make Small Bathrooms Look Larger On a Short Budget?
Homeowners invest a lot of money into remodeling and furnishing their bathrooms in the hopes that it would help them relax. However, small or medium-sized bathrooms can be difficult to design since there isn't much room for extras, so keeping things functional and aesthetically pleasing should take precedence.
Here is a list of some exciting very small bathroom ideas.
1. Use Colour Themes To Make Your Bathroom Looks Larger
The impact of color on whether a space appears large or cramped cannot be overstated. If you have a little bathroom, painting it in light and bright colors is the best approach to make it feel spacious. Find some exciting small bathroom decor ideas online that provide color-wheel and color combination ideas online.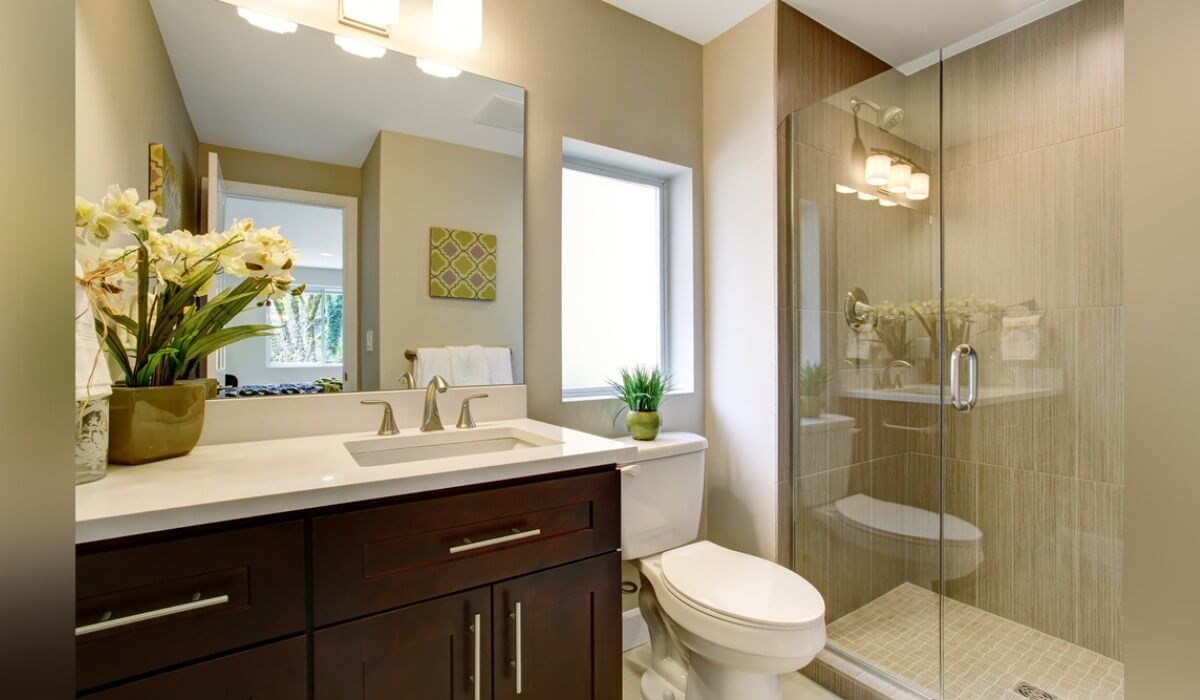 Apart from that, you can find local help from painters to make your bathroom look colorful and spacious. Although the first traditional colors that spring to mind are cream and beige, don't feel constrained if you want to go off the beaten path. Soft hues of pastel colors give it an airy impression. Find the color that suits your bathroom well to make it look classy and elegant.
2. Indie Tiles Give The Vibrant Looks
Adding splashes of color and texture to small bathrooms makes them feel more lively and energetic! To make this inexpensive design concept work, choose tiles from a neighborhood artisan shop. You could decorate your cozy bathroom nicely by placing them on your mirror wall. Moreover, you won't have to spend a lot of money doing so!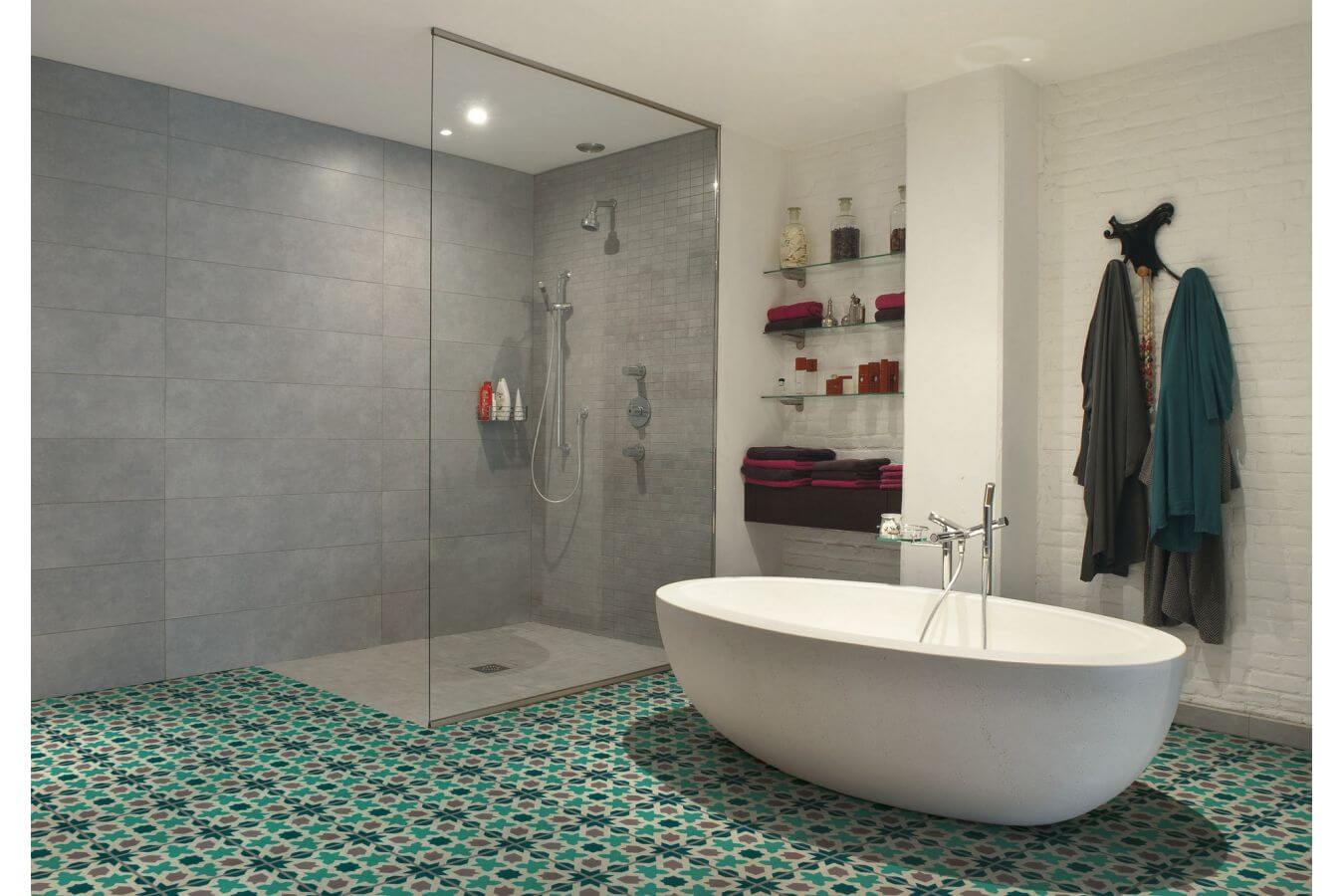 Indie tiles are timeless choices for creating an old impression. Despite being dated, it enlarges the appearance of your modest bathroom. Additionally, it is affordable and accessible at any neighborhood artisan store. Follow this advice, and your little bathroom décor will work its magic.
3. A Statement Mirror Plays Vital Role In Small Bathroom Decor
Bathrooms are frequently the overlooked area in the home. What else do you need besides a bathtub, a toilet, and a sink? So, if you truly want your bathroom to stand out in your house, turn to the mirror. Given that you are limited in your ability to modify how things work, you may give the area a focal point by adding a bright spot.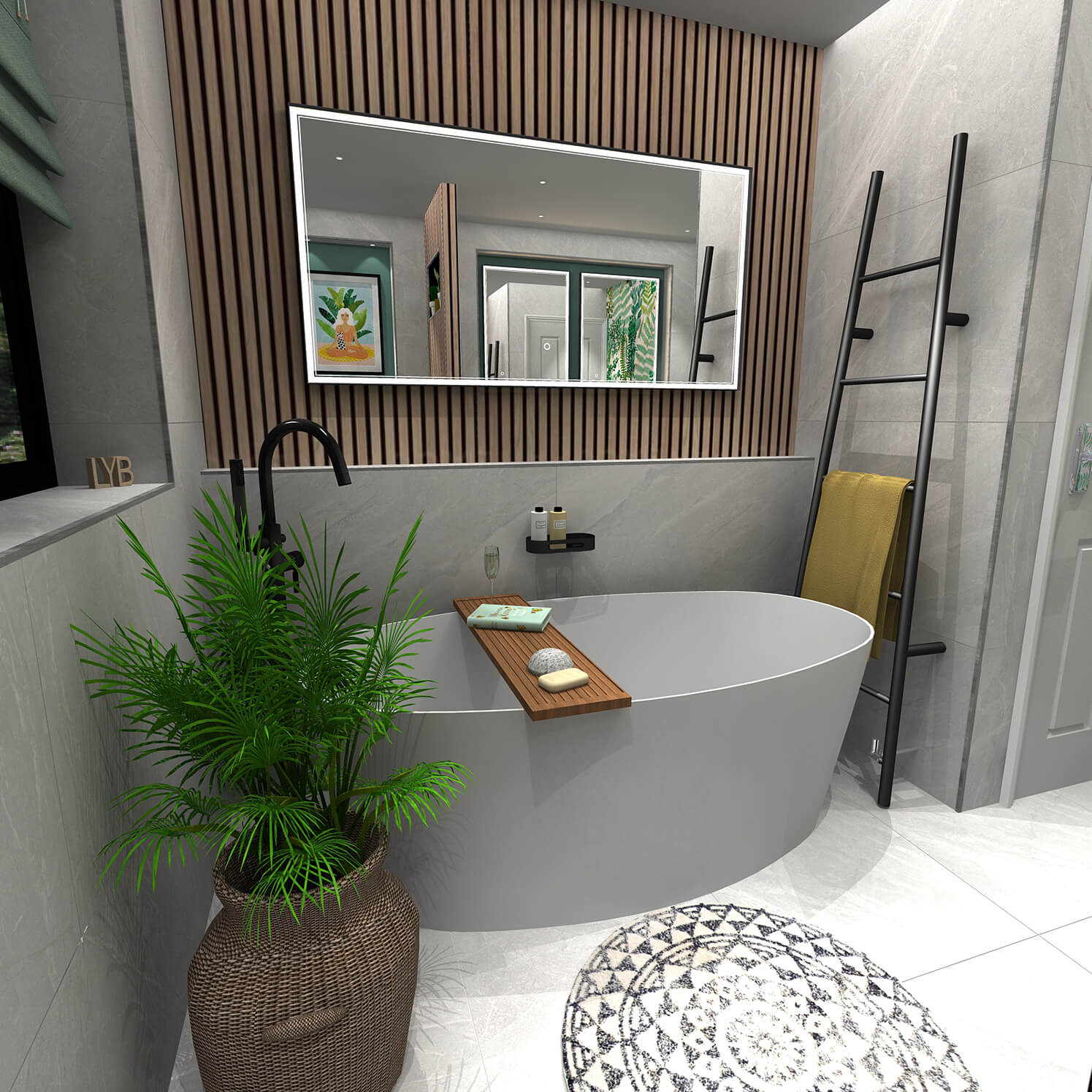 Put a full-length mirror in a very small bathroom, and the space will seem to double in size! As a replacement for a window that does not exist or is small, a mirror can work. Also, the mirror in the restroom is very useful. When natural light falls on the mirror, it reflects it and enlightens the whole space.
4. Earthy Textures Will Add Sophistication
As a visual reminder of the outside world, more and more individuals are picking colors and textures. As homeowners sought to construct tropically-inspired idylls reminiscent of indoor jungles, caverns, and waterfalls, tiles, washbasins, bathtubs, and cabinetry in warm earth tones have become quite popular.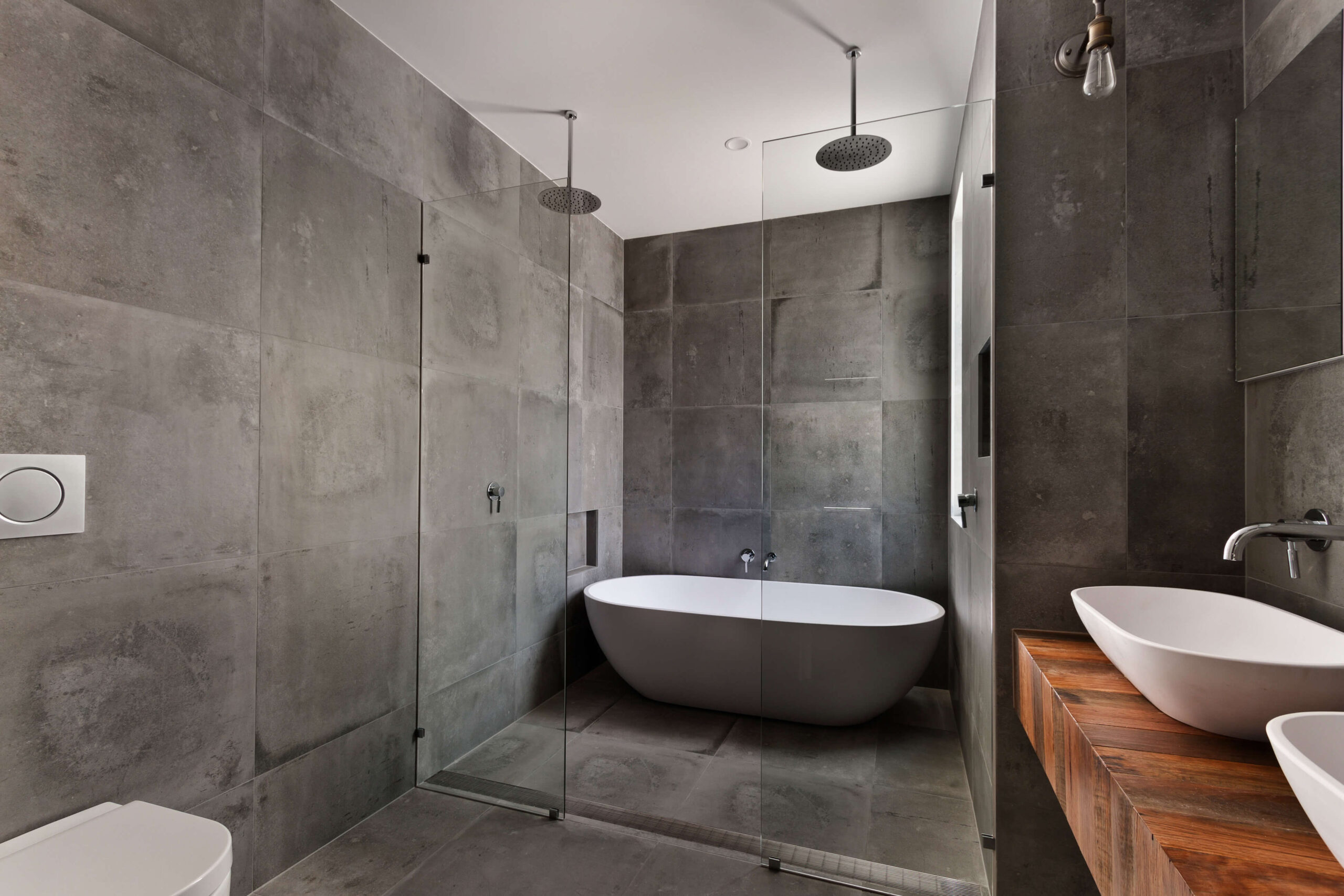 Although granite and marble are frequently used for bathrooms, they may be expensive. Instead, give your bathroom an earthy, warm atmosphere by using earthy alternatives like red stones or Kota stones. This decorating trick is especially effective in tiny bathrooms since it adds a striking wall or floor accent and promotes natural cooling.
5. Opt For Smart And Efficient Storage
Clutter will only make your small bathroom appear more smaller. There are several solutions for storage that are more room-efficient than their bulkier equivalents. You may maximize the space in the bathroom while still storing all of your belongings by installing wall-mounted cabinets, vanities, or mirror storage units.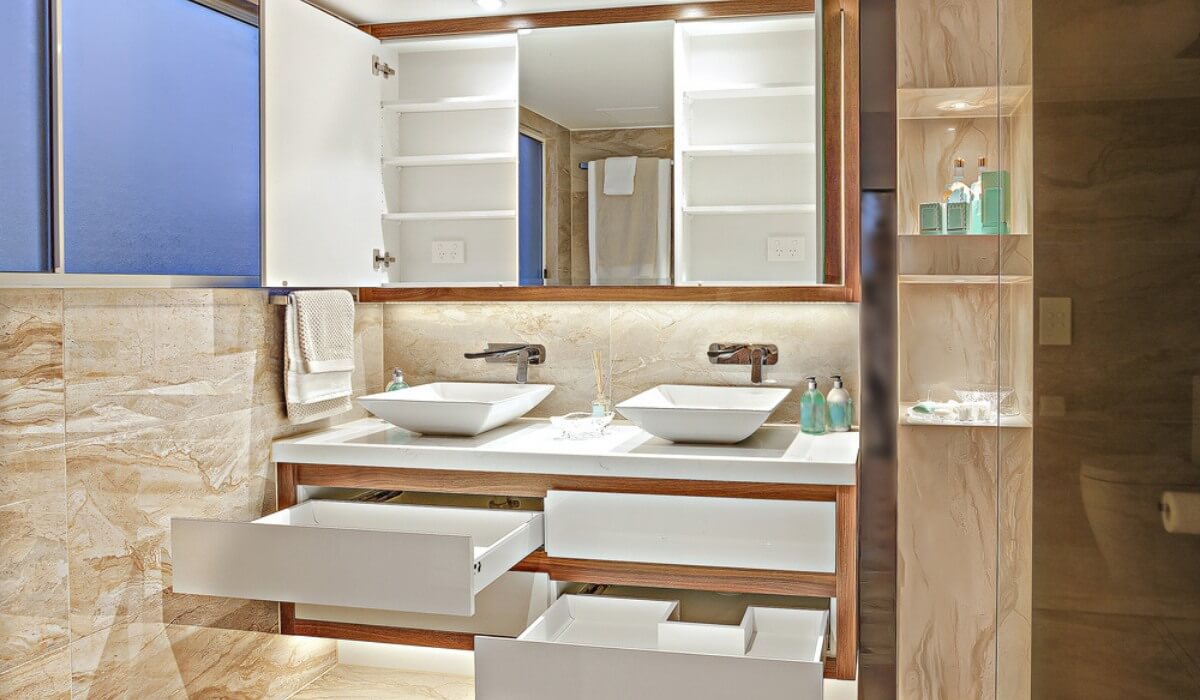 Installing them just above your eye-line will make your small bathroom looks taller. Remodeling your bathroom and giving proper place for toiletries and other essential stuff is the most crucial part of small bathroom design.
6. Keep Minimal Accessories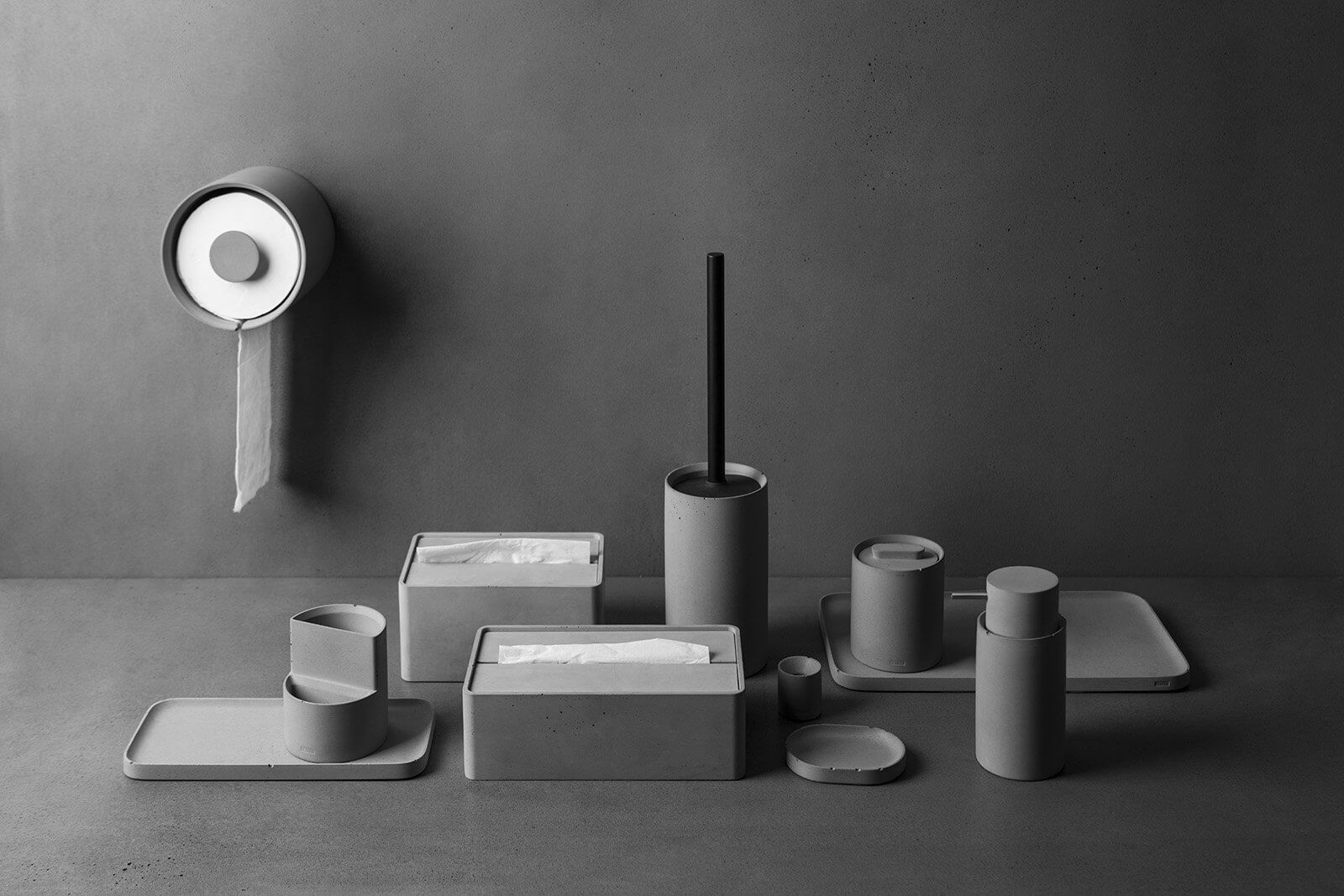 You may design a straightforward yet elegant bathroom by combining the very minimum necessities with tidy flooring, a mirror, and bath accessories. This simple bathroom decoration concept requires nothing. Just make a good layout and select earthy flooring alternatives, such as light-colored laminates and grey laminate tiles. Together, they would offer your bathroom a simple yet alluring appearance on a tight budget.
7. Planters Will Steal The Show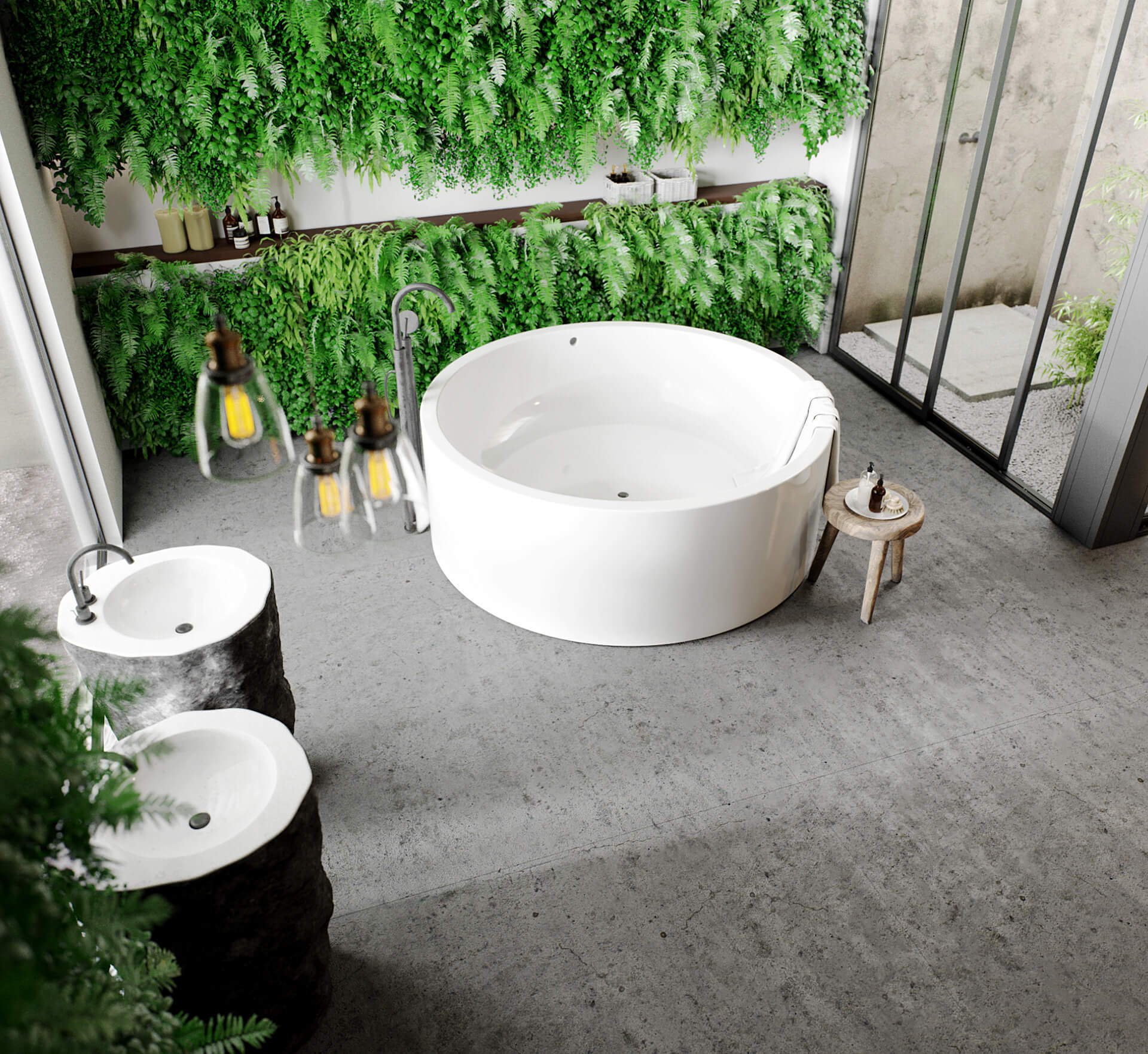 Planters are one of the most affordable bathroom design items you can employ, whether you have a green thumb or not! Order some of the bonsai and air-purifying planters, and root them in stylish ceramic containers. Put them on the sink, toilet shelf, or the bathroom's big mirror. They would give your bathroom a cozier, more natural appearance.
In A Nutshell
These are some of the best tips our experts have to share regarding small bathrooms. Budget-friendly options for small bathroom decor are abundant and may be chosen based on your needs and decorating preferences. You'll be surprised at how stylish and luxurious your compact bathroom becomes when you choose the right accents, flooring, and accessories.