Every year, interior designers get their kicks from switching up their homes, and trying to predict what other designers will come up with.
Most of all though, interior designers get a kick out of predicting what trend's going to captivate the public.
We're not talking about evergreen aesthetics like minimalism. Instead, most interior design trends are weirdly specific. For example, 2021's combination of luxury and practicality (think toilet-seat warmers and linen racks) has given way to a 70's kickback theme. Living rooms with lots of sunlight, and leather couches arranged around a coffee table.
Sounds basic, but as of this second, there's a couple million people rearranging their living rooms to embrace this retro aesthetic.
Exploring the Best Interior Design Trends of 2023
So the big question is, is that all there is to it? Guessing at random interior design trends 2022 until you get a good feeling?
Thankfully for you (and us!), absolutely not. This section's going to explore some of the top interior design trends of 2023 (the ones that have surfaced so far, at least), with a list compiled from some of the biggest names in the interior decoration industry.
So sit back, grab some popcorn, and get ready to have your mind blown by the most amazing small living room interior design trends 2023 we've come across this year. When you're done reading, you could even try using these insights to makeover your own home!
The Top 3 Interior Design Trends of 2023
Pattern Play
Patterned wallpaper might seem like an idea straight out of a 60's Mr. Bean episode, but right now, it's making a huge comeback in small bedroom interior design trends 2023 markets round the globe. Forget about large, bold prints that get in your face: focus on mixing a subtle patterned wallpaper with a textured floor, maybe stone or wood.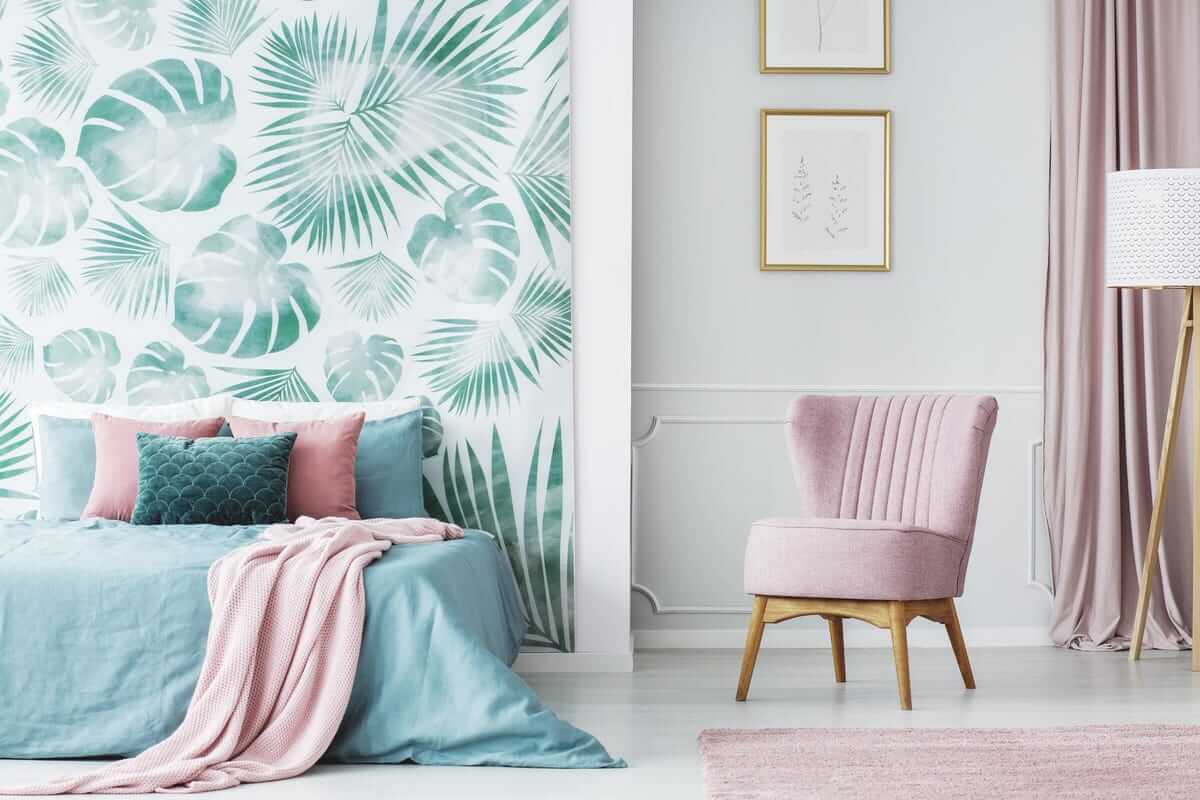 Generally, it's going to help a great deal if the floor has a pattern too. Chevrons are great, and people are loving herringbone too. The idea here is to play around with patterns and make them complement each other, without resulting in total chaos from conflicting patterns.
The Tip: You really, really want to avoid darker themes here. Light colours are best for playing with patterns, to give off that cheerful, vibrant vibe homes with a little sunlight can easily get.
Shades of Brown
Brown has been a mainstay for years on the lists of any respectable interior designer with enough sense not to use French doors in Victorian-style houses. It's a rich, warm colour that lends a welcoming, earthy feeling to any theme, grounding it in a sense.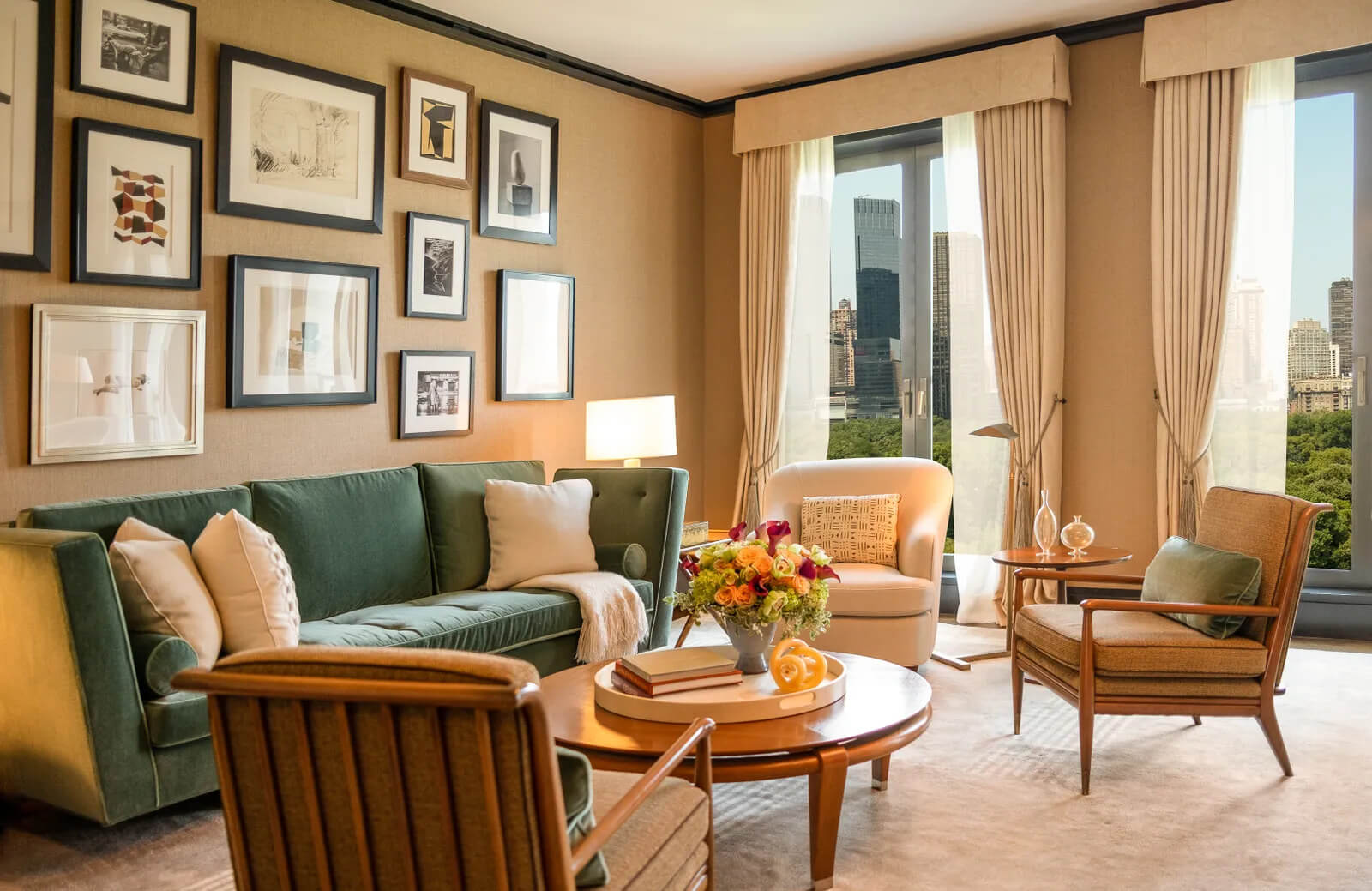 Neutral colours like grey and white are going on the back burner this year as thousands of interior designers are playing around with brown shades.
It's being implemented in creative ways too: windowsills and decorative pillars are getting the most attention, followed quickly by rectangular, geometric shapes in roof marble to create a sort of box for soft lighting.
The Tip: The best part is that it's not just your walls or your roofs that can use a warm brown shade. Lighter coffee tables and dark couches go great with a creamy floor colour, and are great choices for 2022 home decor trends.
Sustainability
The recent focus on the sustainability of everything has taken the world by craze, and it certainly didn't miss the interior design industry. Sustainability isn't just one of the star 2022 interior design trends on the field. It's the runner up, the best pitcher, and the best batsman rolled into one glorious mix.
Recycling, for one, has made a massive comeback from 2010's hippie craze. Pleather (that's pineapple leather, mind you) couches, handbags, and decorations are big this year, as is furniture made from soft, creamy reclaimed wood. Reclaimed pine is the most popular choice, since it's durable even after being mishandled for years.
The goal is to get long-lasting furniture that's not going to end up in the landfill.
People are also throwing out their fluorescent lights (eugh) and opening their windows to use natural light, which complements themes of sustainability perfectly. Softer, warmer LEDs are the prize winner here, with CFLs a second favourite for energy efficiency.
The Tip: The bigger brands are a no-no here. Look for smaller, lesser-known brands where the furniture pieces are actually affordable. Don't forget antique stores and local fairs too: reusing antique furniture means you're consuming less, and that's the whole point.
The Takeaway: Where's 2023's Interior Design Heading?
As far as we can tell, 2023's interior design trends indicate homeowners should expect to see a shift towards softer, moodier colour palettes, incorporating earthy accents to bring important spaces (like kitchens) to life. We can't predict exactly what they'll be or how popular they'll be, but we can say this—if you want to stay ahead of your competition, it's worth investing at least a little bit of time researching potential (and likely) trends every year.