One of the best hangout spots in your house where you feel more relaxed, and at ease, and closest to nature is your backyard. Whether you want to hang out with friends and family or kick back and relax, the backyard has it all for you. Are you truly making the most out of the space you own or do you need to landscape your backyard? Let's find out.
Reasons You Need a Backyard Landscaping
Walking into a wonderfully maintained backyard can instantly lift your spirits. Landscaping the backyard is not just about looks, but also about hidden benefits that can be helpful for your overall well-being. A backyard landscape can keep you happy and healthy and can be beneficial in ways such as:
It boosts your immunity
It is environment friendly
Gives Natural color and aroma Therapy
Reduces stress and Increase your happiness
Helps in creating entertaining outdoors
Acts as noise and visual barrier
And lastly, it's a great long-term investment
Apart from being aesthetically pleasing, a backyard serves as the mirror of your personality. If you aren't too excited about reaching home and throwing yourself in the comfort of the backyard, don't feel bad! We have rounded up some modern and beautiful backyard landscape ideas for every region, shape, and style. Go through some of our favorite backyard landscape ideas and we bet you would want to get one for yourself too!
Backyard Landscape Ideas to Create an Enchanting Outdoor Space
1. Easy landscaping
Let's start with a simpler one. Landscaping easily and simply can provide you a fuzz-free and hassle-free easy breezy backyard to relax in. Just add some grass, flowers, an interesting border to the lawn, some small plants and shrubs, and a cozy sitting area and you are good to go.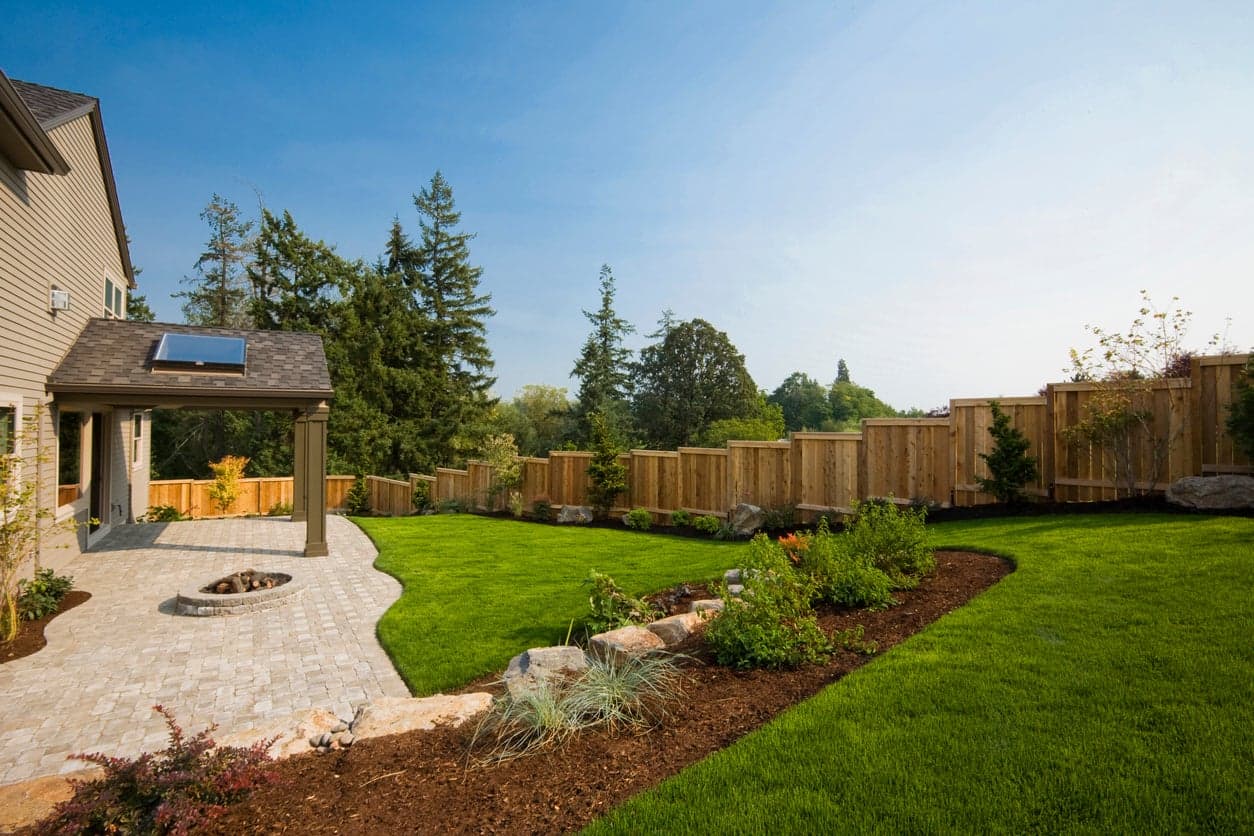 2. Create a cozy corner
A cozy corner screams instant privacy with a thoughtful placing of fencing and perennial grass. Make this corner your permanent stay by adding a comfy couch, sturdy chairs, and tables, and oh! making it weatherproof by just adding curtains to the deck. This could be the best place to spend some romantic time with our loved ones.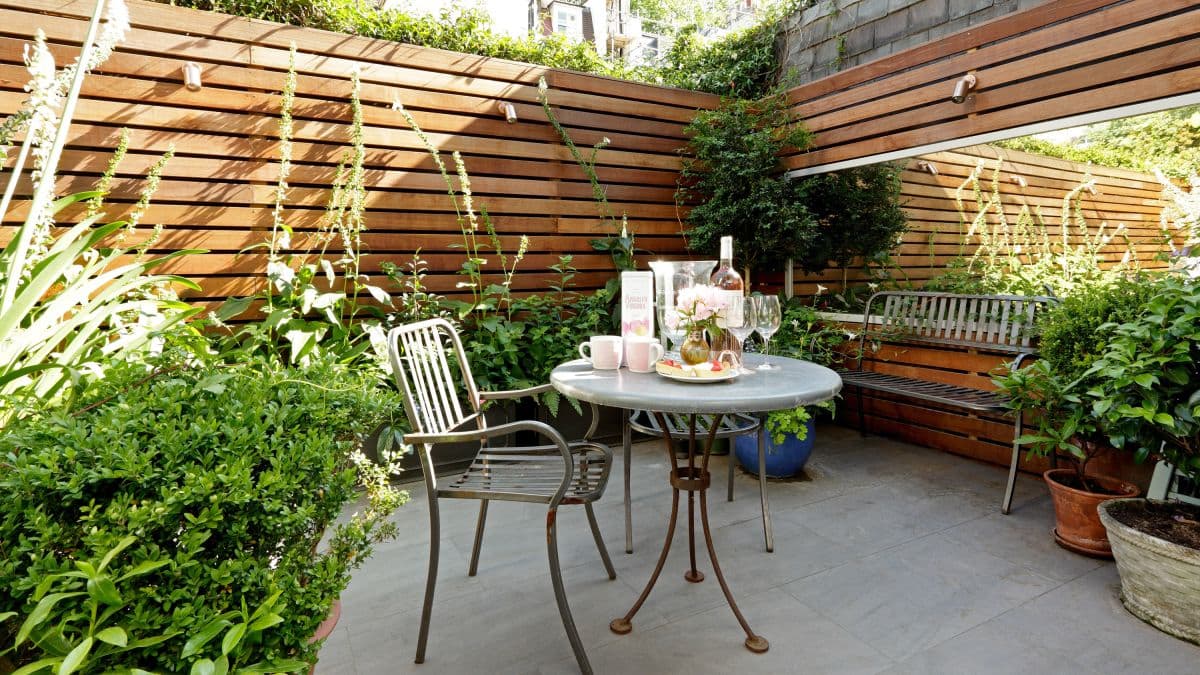 3. Add fireplace
Nothing can give more comfort in winter than a fireplace. What is more appealing than bonding over a fireside chat on some chilly nights? Also, you can spend your summers hanging out with friends, and dancing around the campfire. This type of layout entertains both young and old to create memories of a lifetime.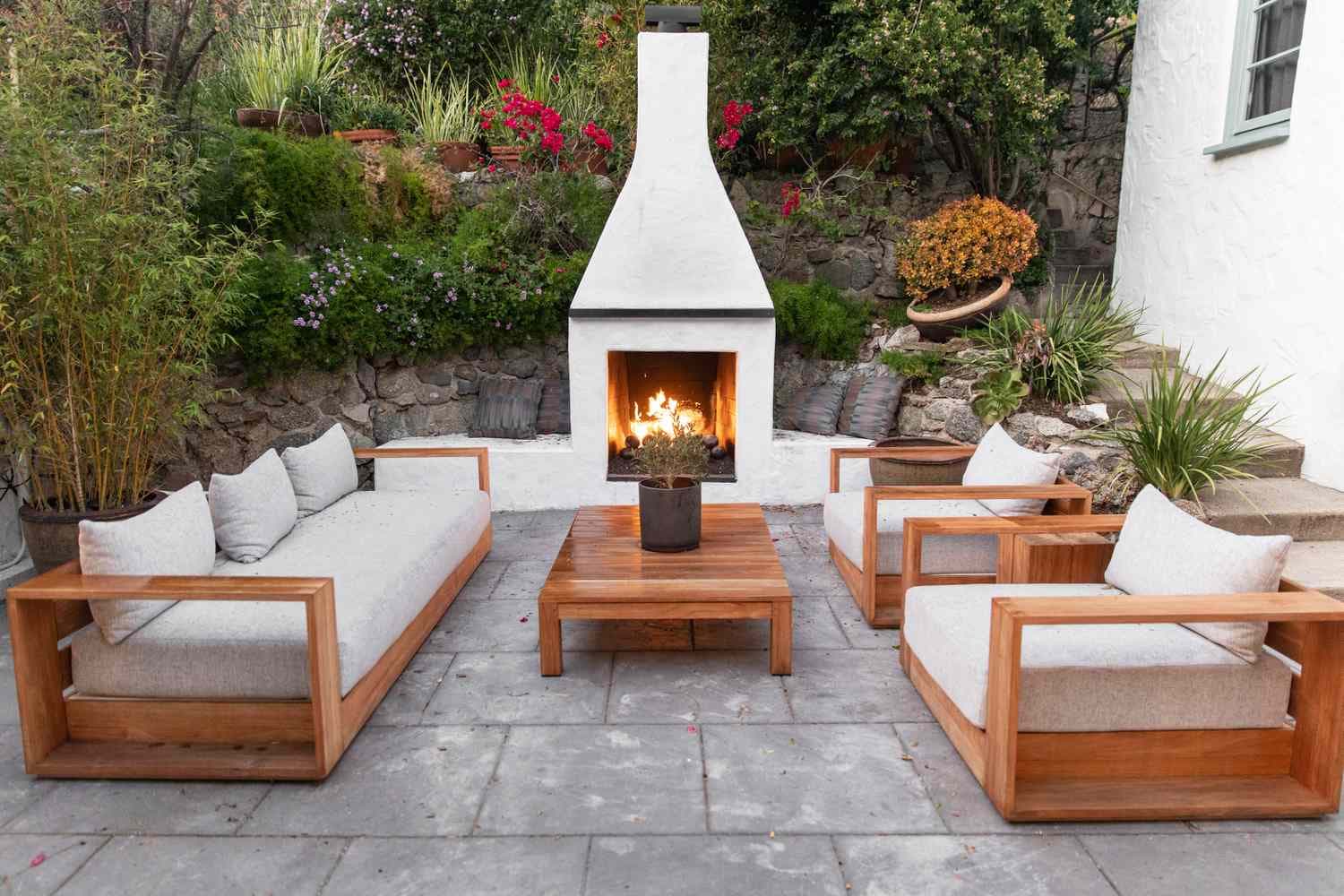 4. Add a pergola
When you don't have a huge backyard and have to go for a stand-alone architectural element, Pergolas and arbors come to the rescue. Install a pergola, add a comfy sitting and you are good to go. You can also cover the top, dress up the structure with the help of plants, flowers, and lights and enjoy the comfort of the bedroom without compromising fresh air.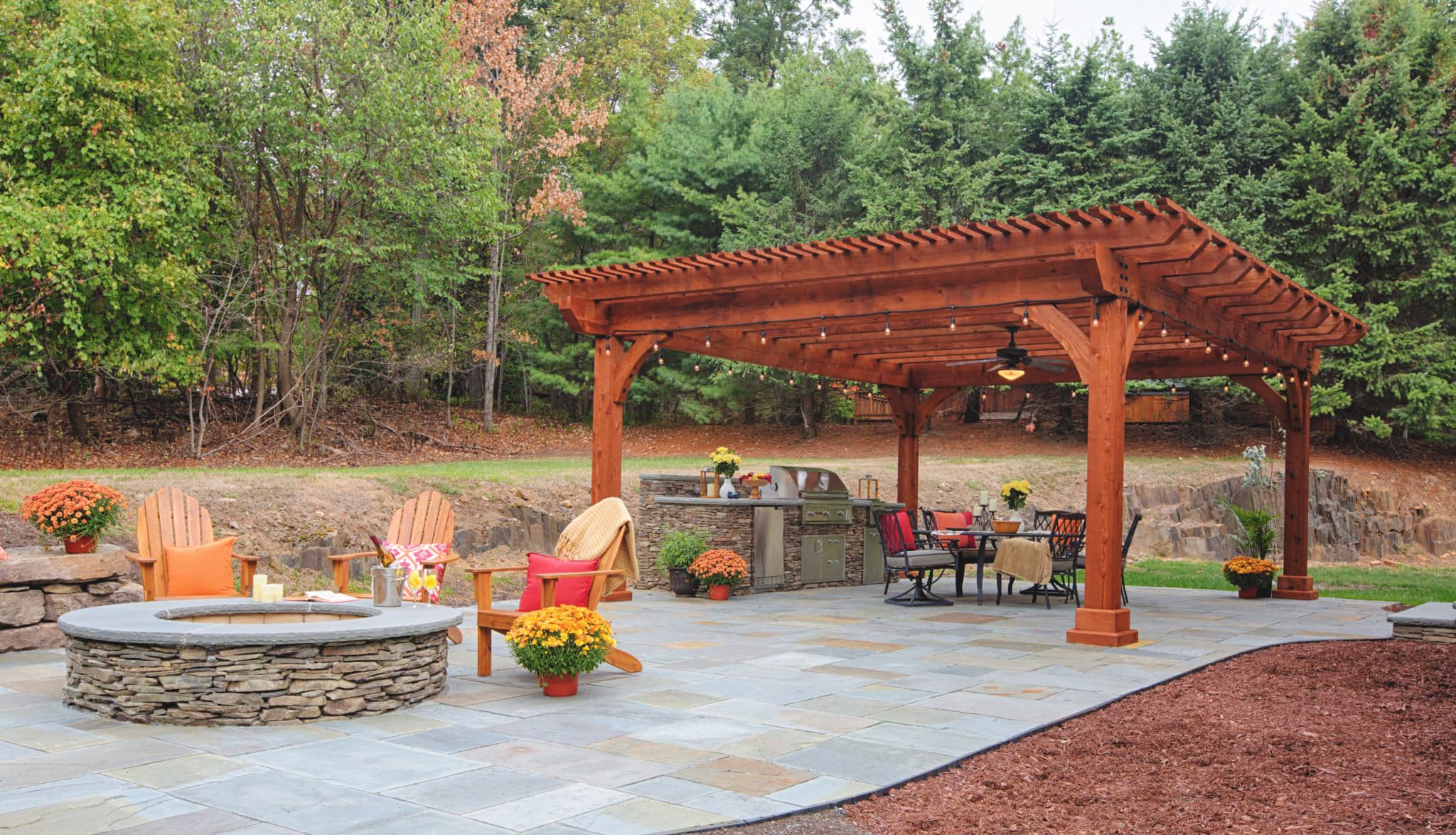 5. Grow your own food
A food garden serves various purposes. It is edible as well as attractive and can also help in maintaining our health. Installing a greenhouse in your backyard means you can enjoy your favorite food whenever you want regardless of the weather conditions. You can enjoy the flavor of the plants that are not naturally grown in your area.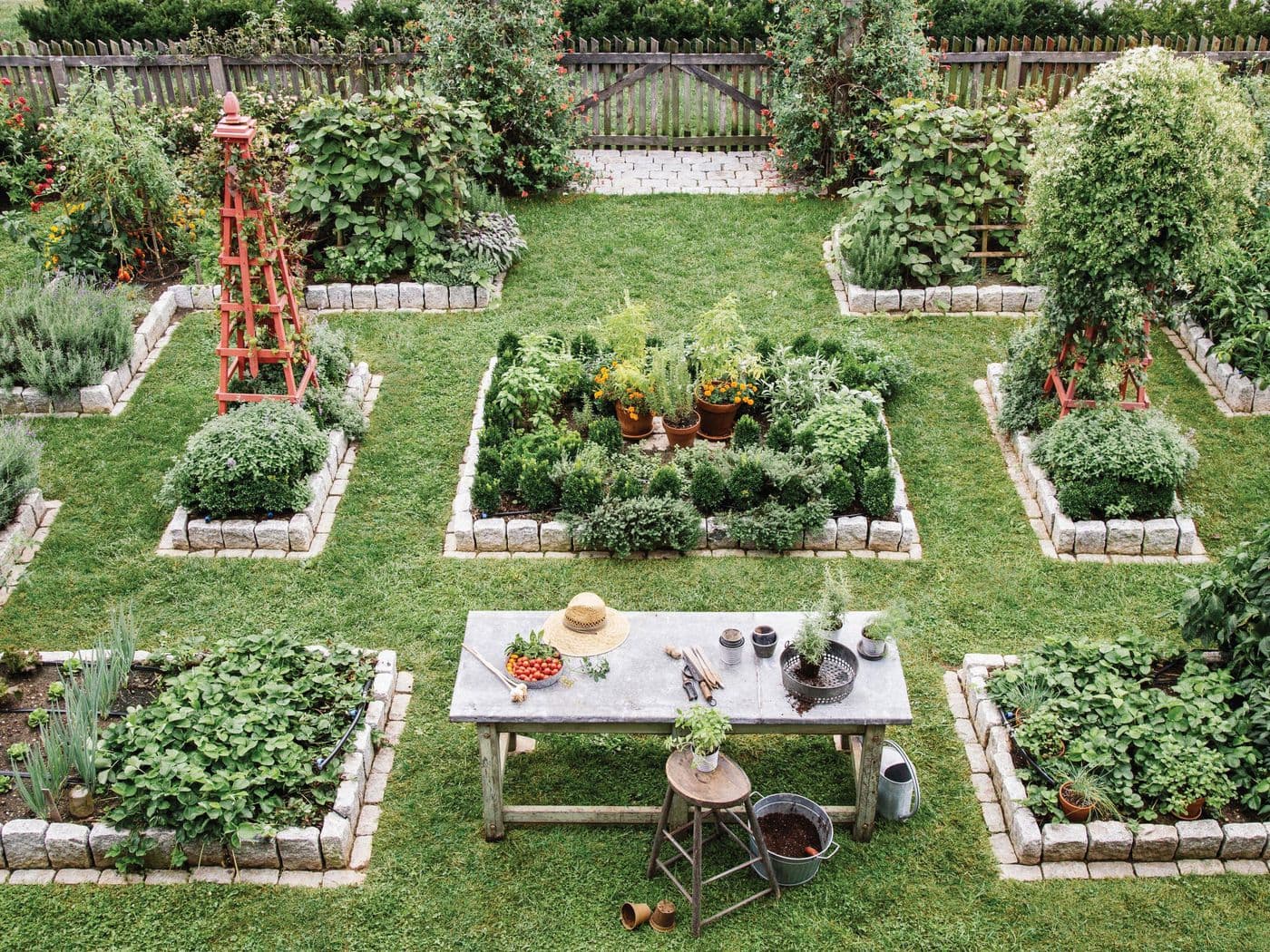 6. Add a water feature
Adding a water feature to your backyard landscape can instantly make the place more inviting, calm, and relaxed. The soft trickle of water, the wet smell, the moisture, and the splash can instantly lift your mood. If you have a slope or a hill in your backyard, add a cascading water feature that runs downhill making it nothing less than heavenly.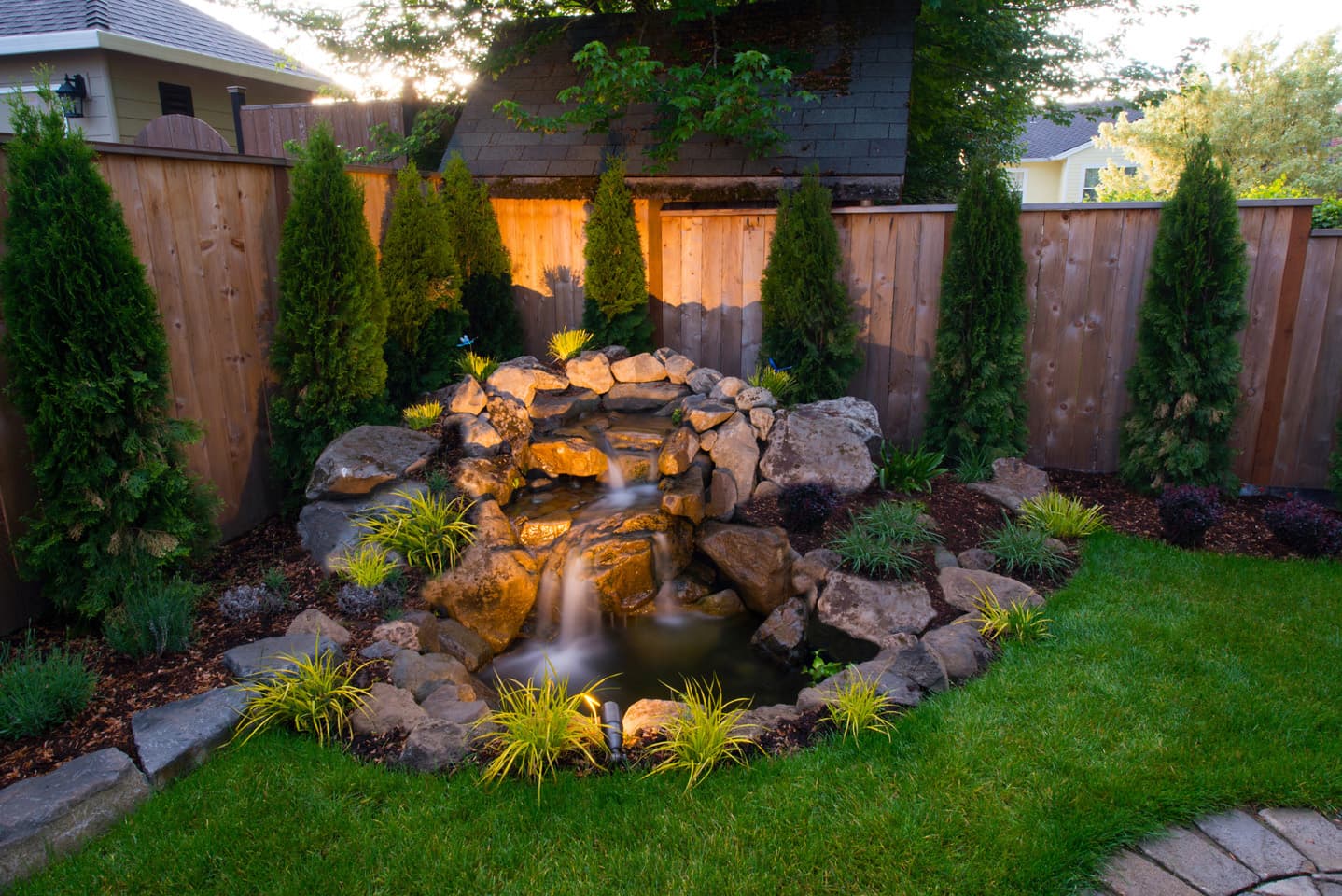 7. Outdoor kitchen
If you are more of a host, Setting up an outdoor kitchen is a great idea. Outdoor dining can save you a lot of work and also if you are a cleanliness lover, it can keep your house clean all the time saving you from excess work and hustle. You can create a contemporary-style outdoor kitchen with equipment like a grill, oven, and even an outdoor sink and fridge. Sounds interesting, isn't it?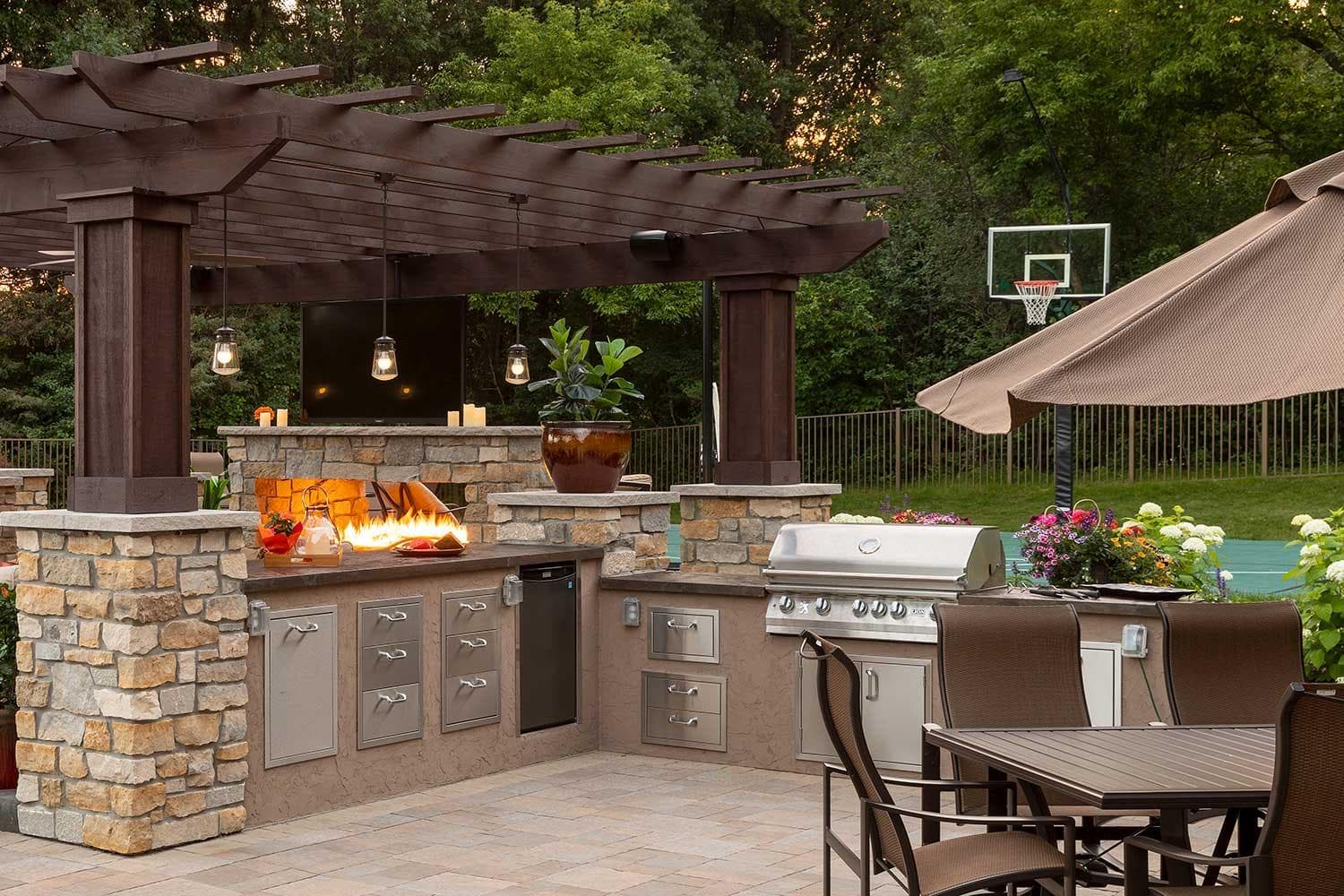 8. Cottage garden with grand entrance
Make your first impression count by replacing the rusty gate with a grand entrance covered with plants and rose-covered arbors. Create an English cottage garden along with this welcoming entrance and make your backyard an epitome of charm. Planting lots of flowers like roses, lavenders, daisies, and some vines can help you achieve the look that is fit for the storybook.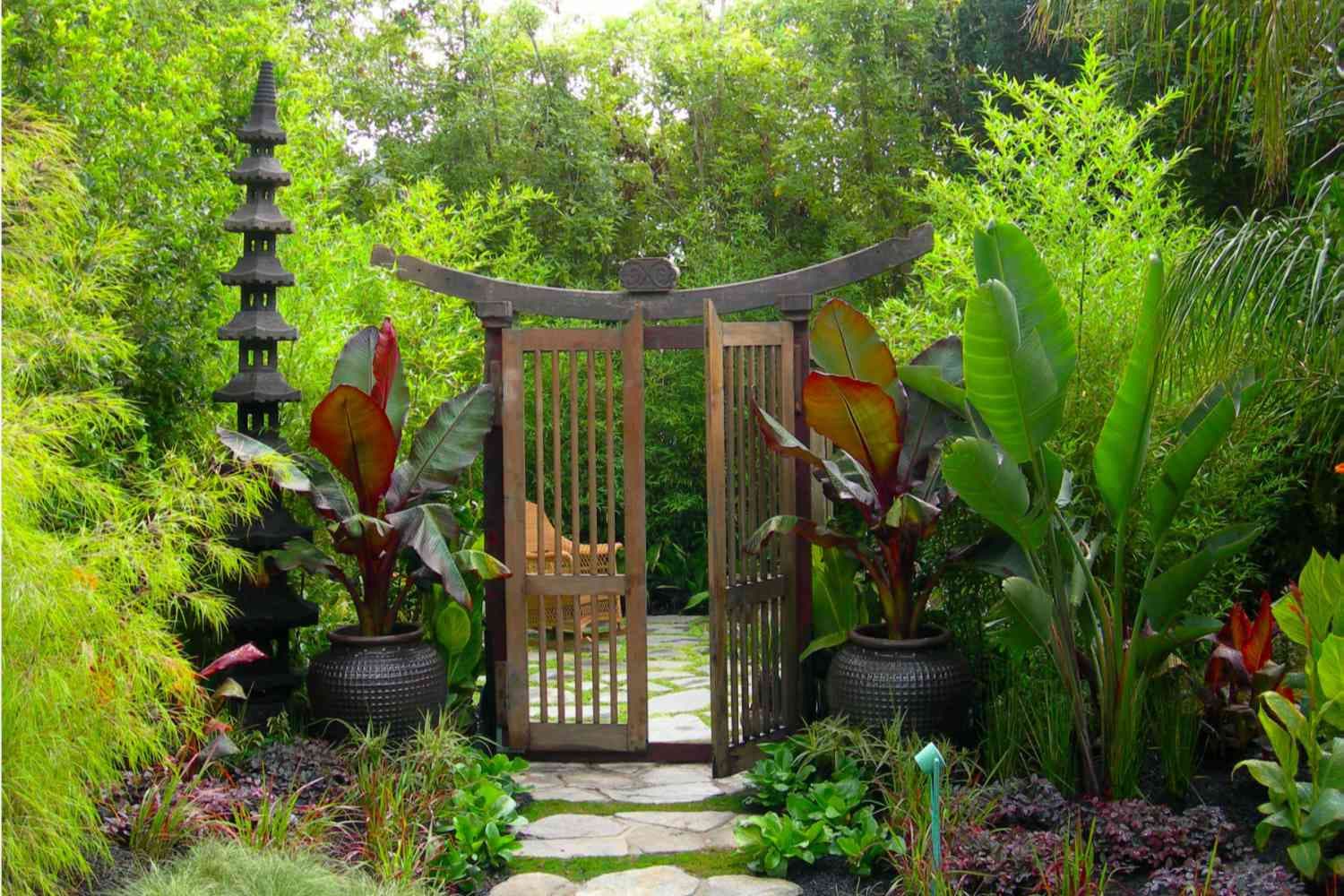 9. Create a multipurpose backyard
If you have a huge family, create a multipurpose backyard to serve the needs of the entire family. You can also separate the areas with the help of a pergola, fence, and other plantations to create separate sitting and playing areas. The addition of a water body and planting flowers to attract the bees and birds can increase the charm of this multi-purpose backyard. You can also divide your area creatively to create an illusion of different rooms such as one for eating, one for playing, and one for relaxing.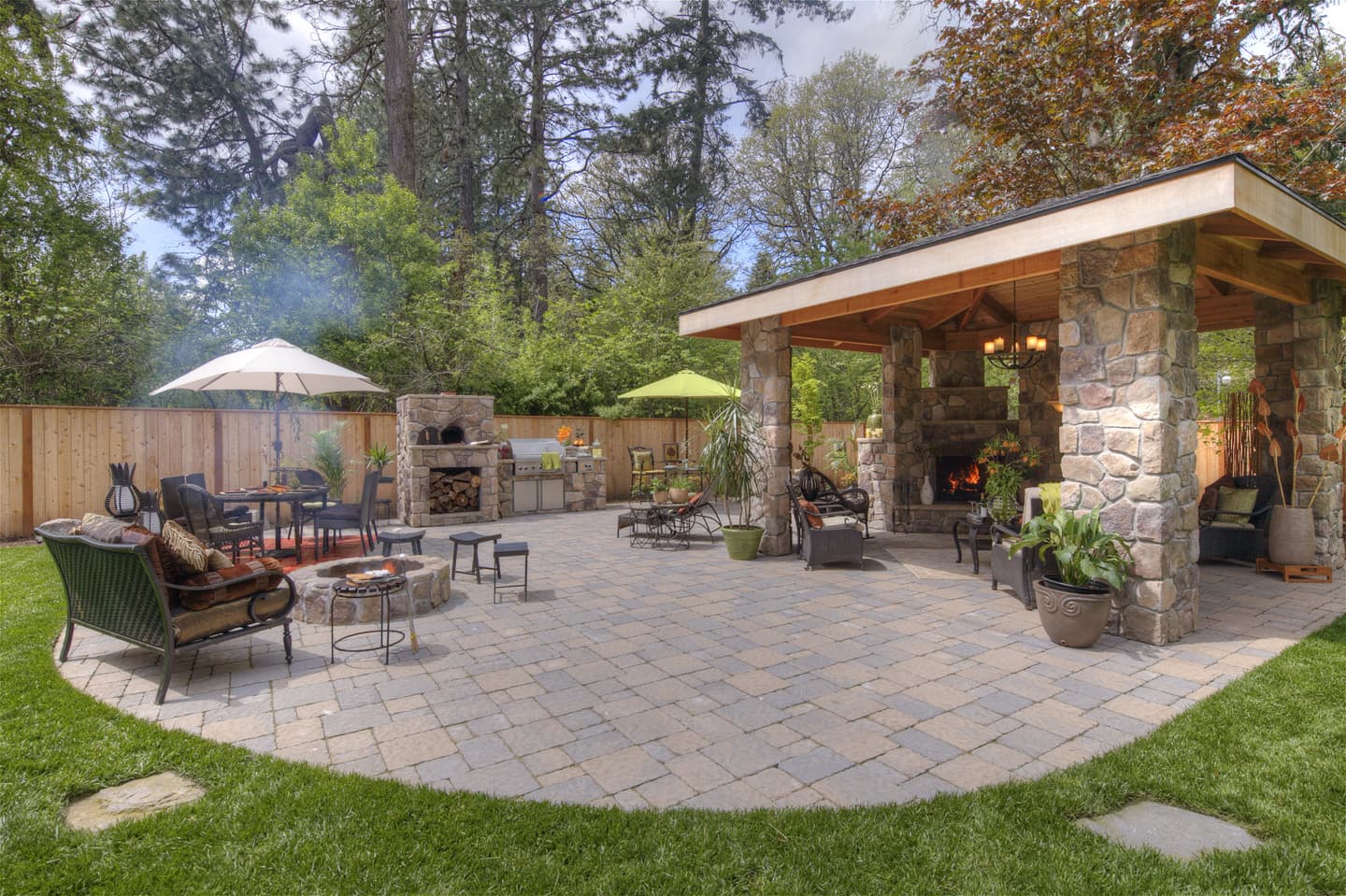 10. Swimming pool
A swimming pool acts as an inessential enhancement to your backyard as it is hard to beat the appeal it brings with it. Give your backyard a resort-style look by adding a pool as a centerpiece and surrounding it with a lounge area or a bar or a fire pit. Add a swing to the pergola that allows the view of the lush green garden, calming blue pool, and soothing lighting.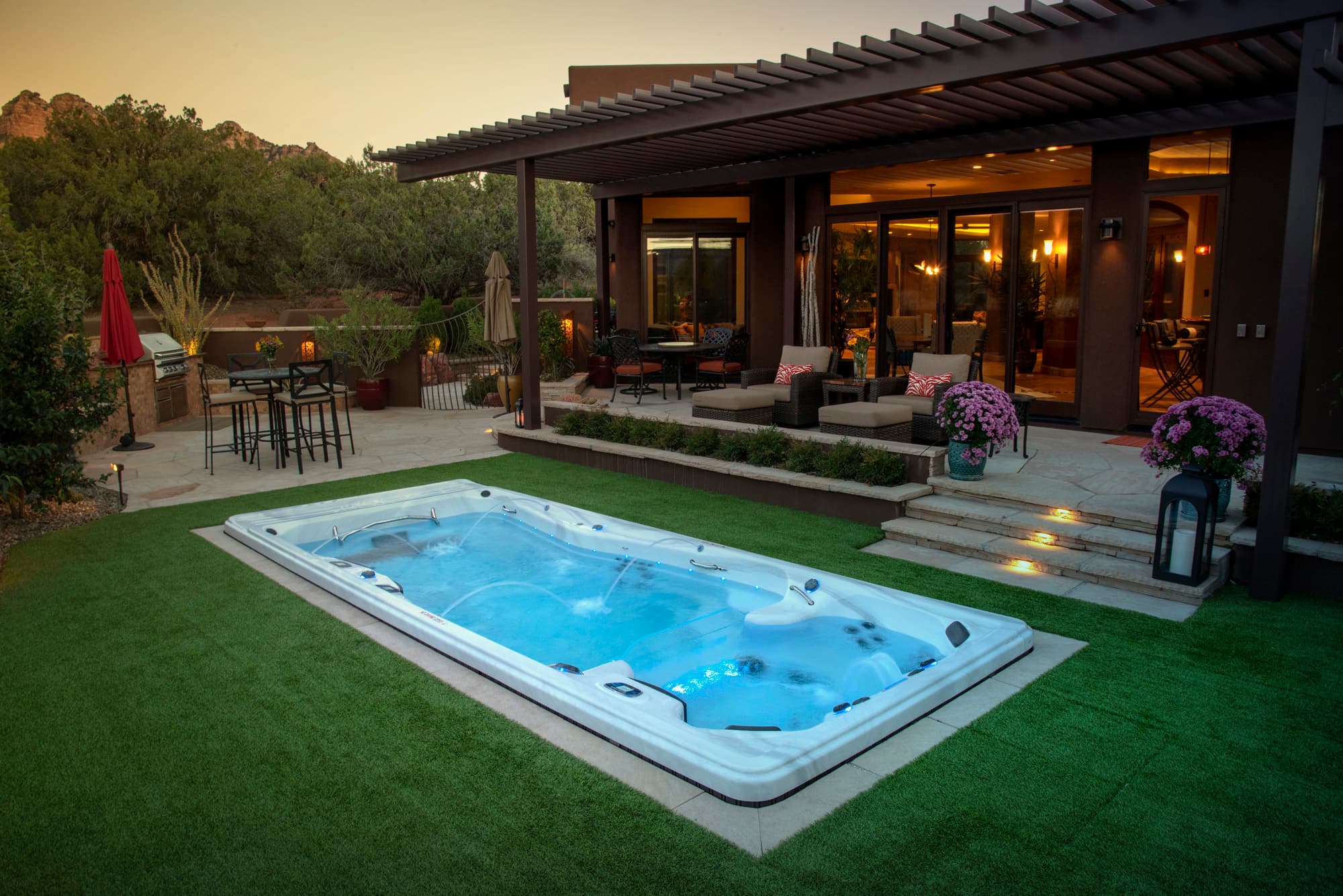 11. Cottage charm
Give your backyard a sense of cottage charm by adding in-ground hot tubs making it perfect for spending some outdoor sessions in winter. Customize the surroundings by adding bench seating and a pergola that includes built-in planters to give it a cottage charm. Boxes full of hydrangeas act as icing on the cake for this beautiful set-up.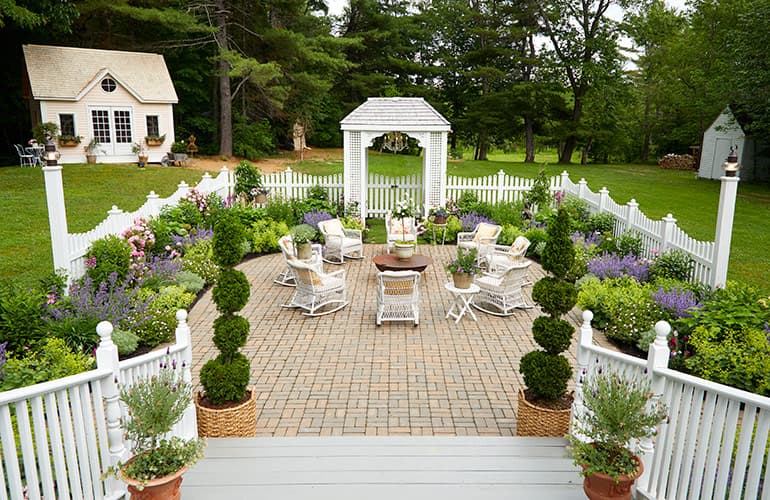 12. Arrange an arbor
If you are looking for background Landscape ideas for a small space, then adding the arbor can be a great way to make the place look elevated and add a focal point of view to the garden. You can add it anywhere in the garden to create a romantic atmosphere with flowers and vines. Add it to the section where you want to differentiate two areas to create a sense of entryway.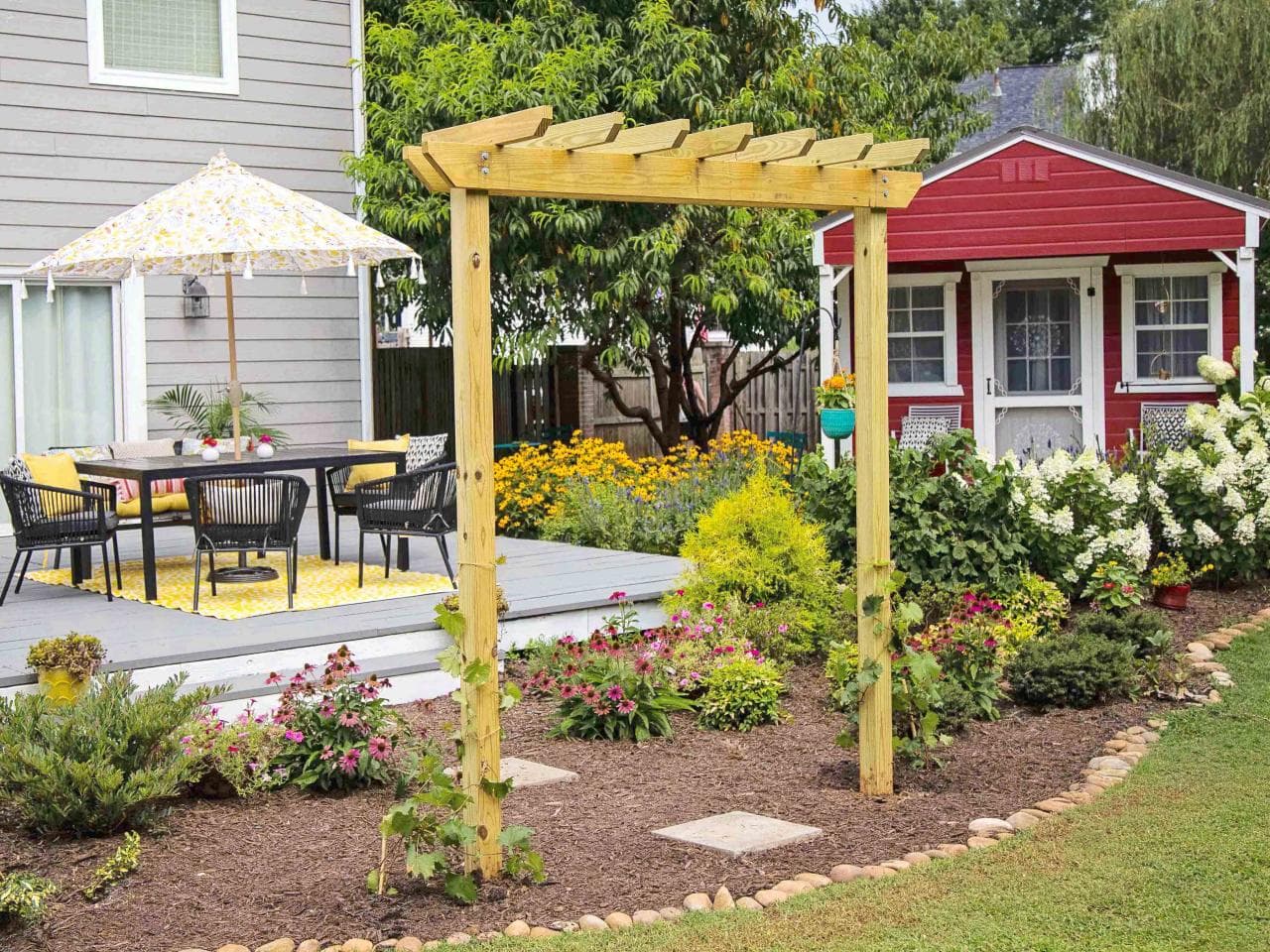 13. Stepping stones and concrete
Creating a pathway with the help of stepping stones, concrete, and pebbles helps create a stable footing across the garden. Adding this can create a path that allows a safe walk around the garden and also allows the grass to remain fresh and lush.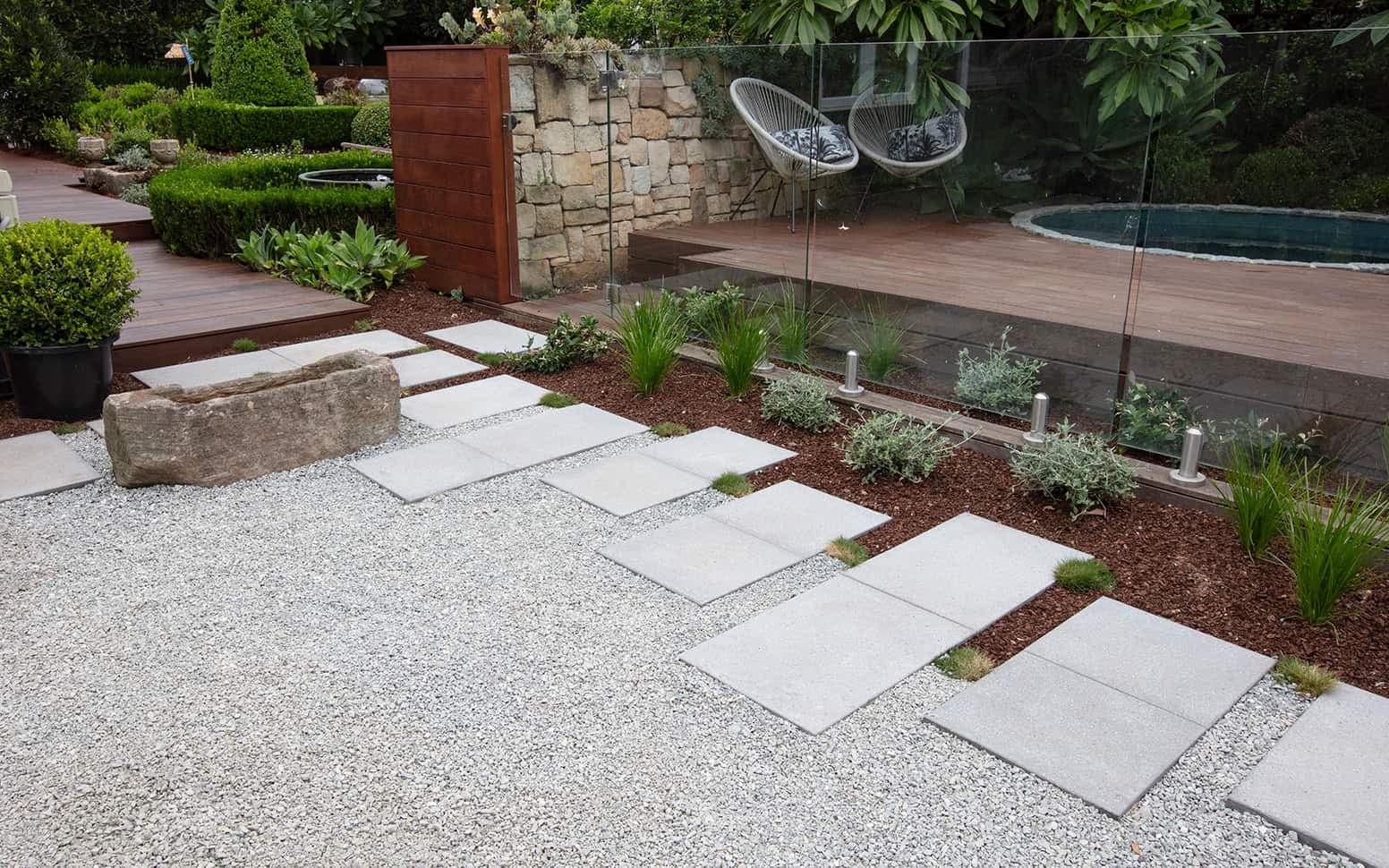 14. Kids play area
If you are considering landscaping the backyard to benefit the kids, adding a small play area is a great way to fulfill their needs. Adding swings, slides, sandboxes, and other things to the yard can get your kids engaged and allows you to keep them away from the areas in the yard that you want them to avoid.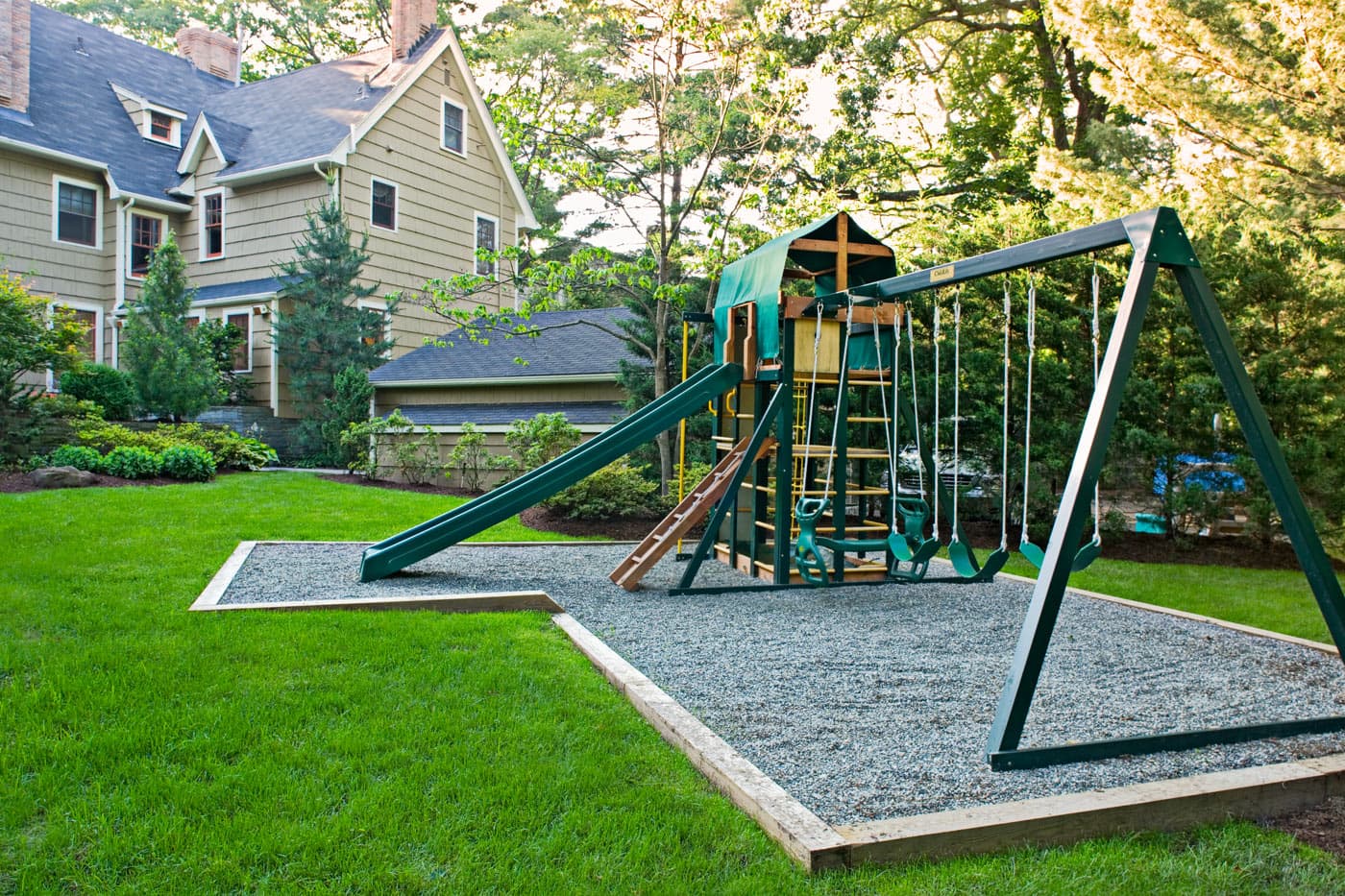 15. Open-air fencing
Want to keep the furry family member safe? Open-air fencing is the only solution. An escape-proof fence that is sturdy and attached to the wall makes your garden safe and stylish at the same time. Also, use roses and vines for the gate and make it more welcoming and attractive.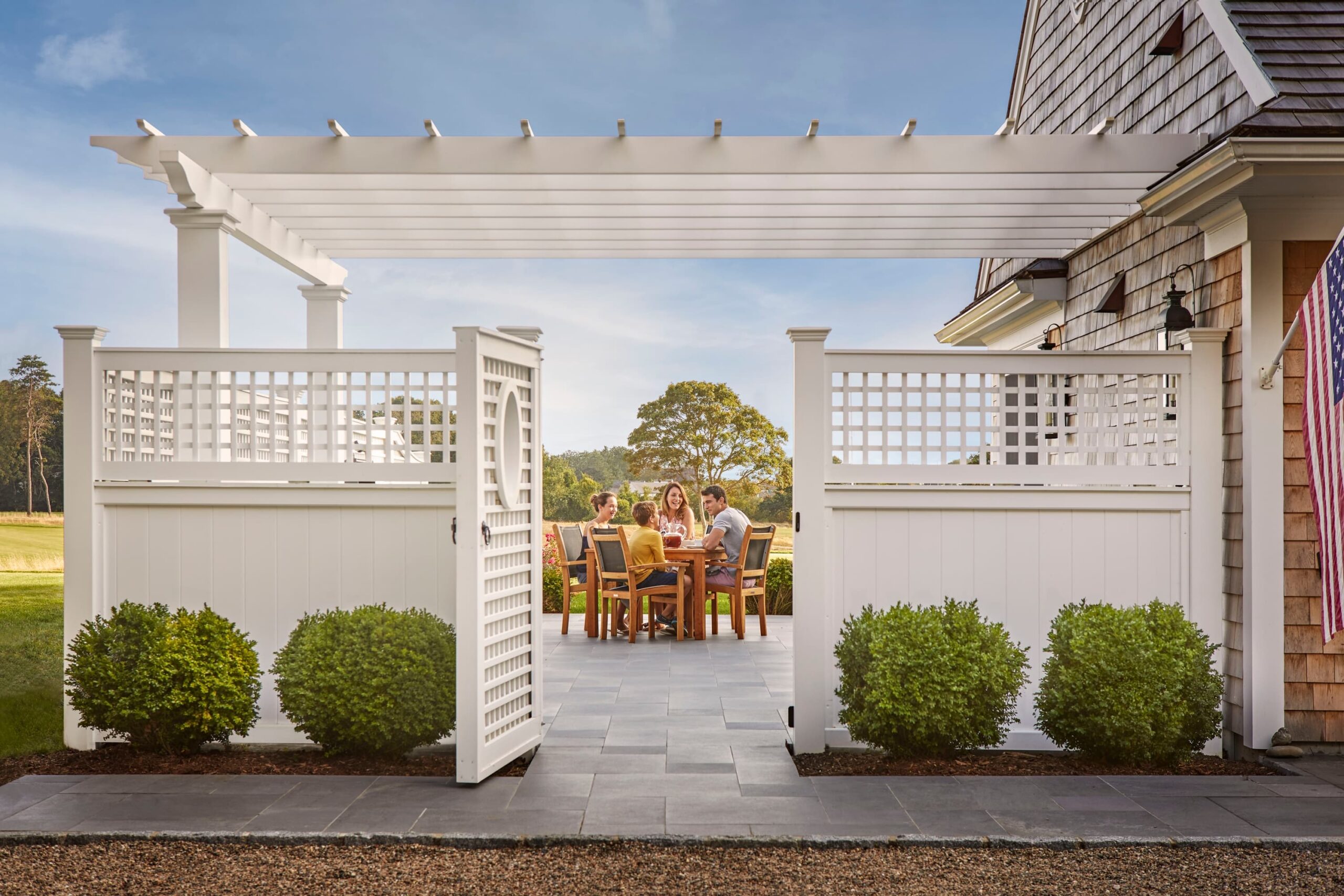 16. Rock garden
When having slopes in the backyard the best way is to add a water feature to the area to elevate the slope but if you don't want the hassle water brings, building a rock garden is another best option. It stabilizes the slope and creates a balanced look. Also, in places that have poor soils or difficulty in growing plants, a well placed and colorful rock garden is a perfect savior.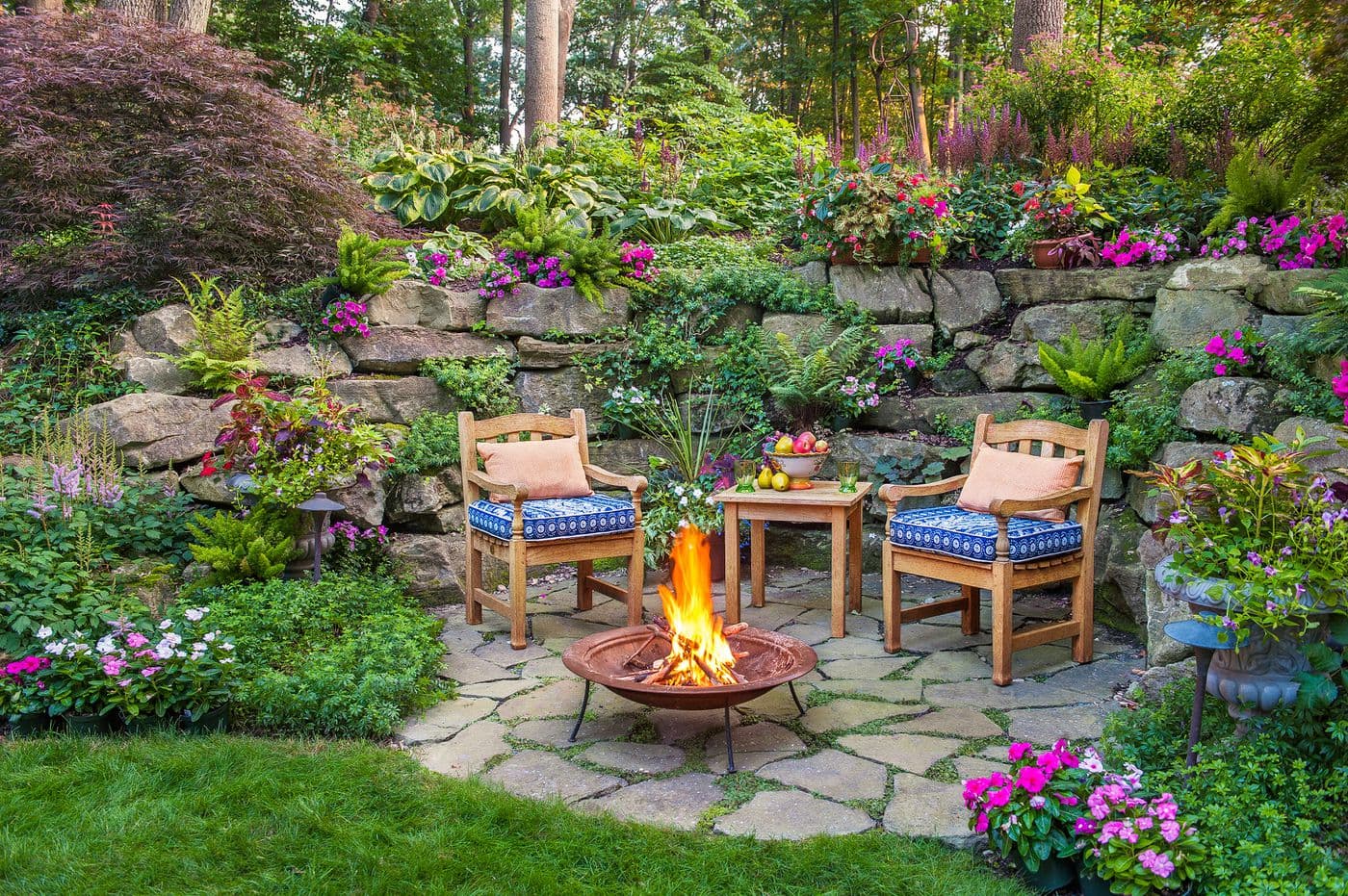 17. Use containers creatively
The use of containers in a creative way can help you create a height and depth of the place. These containers can be used to elevate the space in the desert garden and paired with the pebbles to create an illusion of a bigger area. Also, containers can be moved around the place easily thus giving you a flexible landscape that can be changed anytime you want.
18. Adding small and unique elements
Make your backyard more attractive by adding some small yet unique element that does not require much investment but makes the place more interesting. Adding birdhouses, path lighting, curving beds, a little tropical drama, a touch of California vibe, seasonal colors and shapes, multiple seating options, shady arcadia, and other elements can make the backyard more fascinating.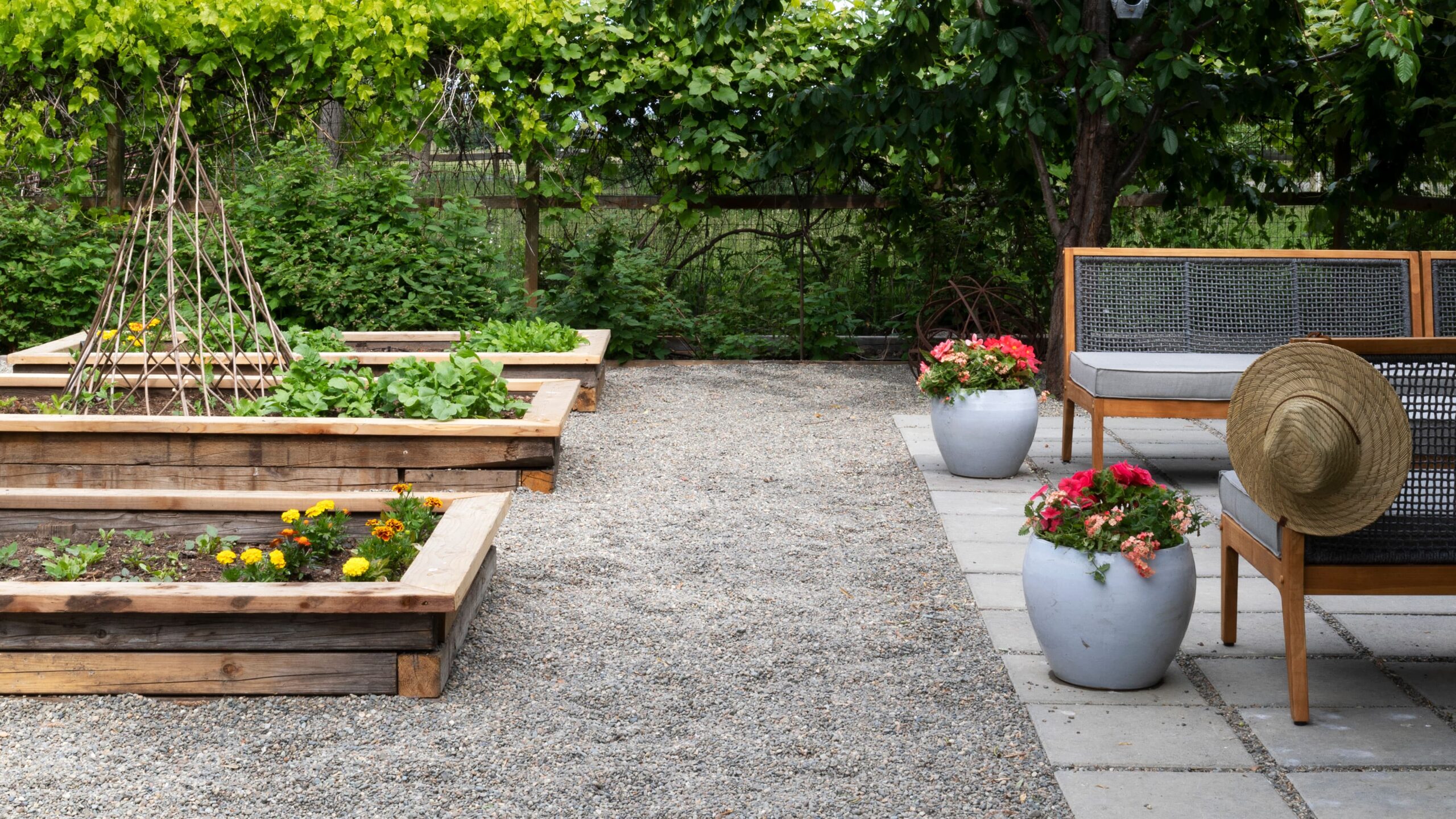 Conclusion
These were our top picks of modern backyard landscape ideas you can use to make your backyard different, unique, and welcoming. Choose the one that fits best for your yard according to its size and structure.